AEPS known as aadhaar enabled payment system, it is a banking module, allow small financial bank transaction through aadhaar or fingerprint verification to customers without visiting the bank. With help of AEPS service, any bank customers can withdraw any amount from his bank account by visiting at nearest AEPS agents or retail shop.
We have integrated yes bank AEPS API with our AEPS software and mobile application, which provide secure payment solution to all our business partners. Using our AEPS software, any business partners can start aadhaar enabled payment solution to their agents or customers on own shop using our secure AEPS software.
Our developed AEPS application is secure and easy to use which is allow instant withdrawal facility to the customers through addhaar number or fingerprint verification on the device like mantra or morpho etc. and our AEPS service is enabled in mobile application also, so any agent can allow easy bank withdrawal facility to their customers anywhere, any location, no need to manage laptop or desktop.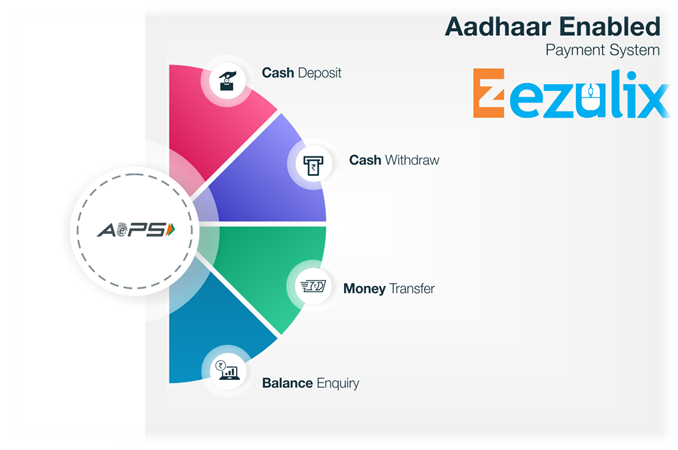 In our AEPS software active services like balance inquiry, cash withdrawal, fund transfer and cash deposit, so any business owner can start immediately these banking services on own business domain, or mobile application for their business customers. In the each AEPS transaction agents will get the instant commission in his/her wallet and can withdraw AEPS wallet amount in bank or E-wallet immediately as per the terms and conditions.
Our company also provides mobile recharge, bill payment and money transfer service in the b2b or b2c recharge software, so any business partners can work in the industry on the wide level. We have a complete web-based solution for mobile recharge, money transfer, and AEPS services, any business partner can start own business immediately, and all services will be the host on the client business domain that will be accessible anywhere in India.
Read More:
AEPS – A New Way to Start Financial Transaction through Aadhaar Number Verification
4,980 total views, 3 views today