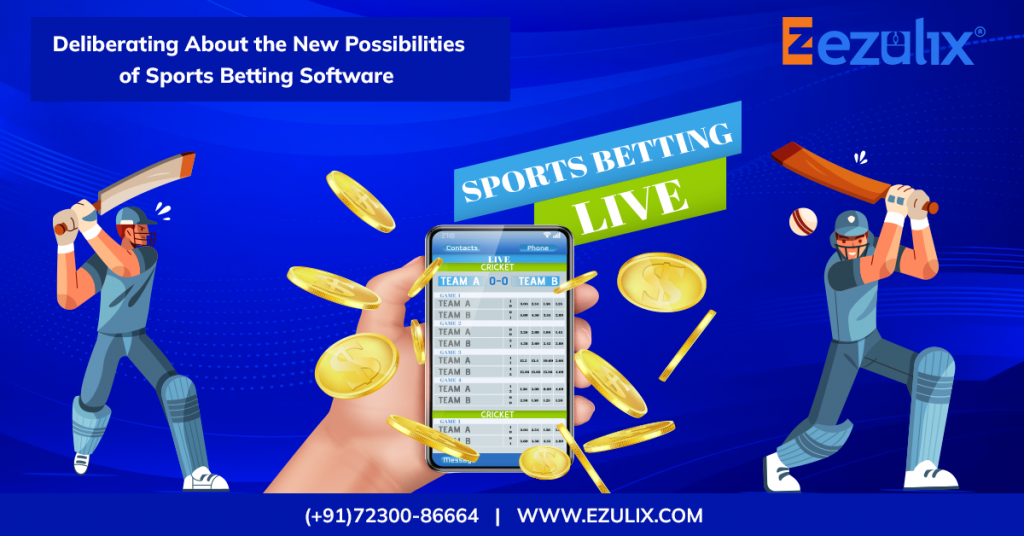 Next Level Sports Betting Software Development
Next-level sports betting software development is a process of creating highly advanced and user-friendly software that provides an unparalleled experience for sports bettors. The software should integrate the latest technologies and features to offer seamless navigation, real-time updates, and easy betting options. With advanced analytics and predictive tools, the software should be able to provide insights and recommendations to users, helping them make informed betting decisions. The software should also ensure secure transactions and meet all regulatory requirements.
Features of Sports betting software
Sports betting software typically includes features such as odds calculation, user account management, real-time updates on events and odds, in-play betting, multiple payment options, live score updates, and customizable interface. Additionally, some software may also offer statistical analysis, betting trends, and virtual sports betting simulations. Other features may include fraud detection and prevention, data management and reporting, and integration with existing sports data providers. It is important to choose a sports betting software that meets the specific needs of a betting operation and provides a user-friendly and efficient experience for both operators and bettors.
New Possibilities of Sports Betting Software
Sports betting software now offers advanced data analytics capabilities, allowing users to make better-informed bets based on real-time data and trends.
Virtual reality is being used to enhance the sports betting experience by allowing users to view live games and make bets in a virtual environment.
With the rise of mobile technology, sports betting software now allows users to place bets from their mobile devices, providing a more convenient and accessible experience.
Social betting features allow users to place bets with friends, share predictions, and follow the progress of their bets in real-time.
Automated betting features allow users to place bets automatically based on their preferred criteria, such as odds and trends.
Live streaming capabilities allow users to watch live games and place bets in real time.
Some sports betting software now accepts cryptocurrency as a form of payment, providing a more secure and decentralized experience.
Hiring a Betting Software Developer
When hiring a betting software developer, it is important to consider several key factors to ensure a successful project outcome. Firstly, the developer should have extensive experience and expertise in developing betting applications and a strong portfolio to demonstrate their skills.
To hire a betting software developer, consider the following steps:
Define your project requirements: Clarify what features and functions you need for your betting software.
Identify potential candidates: Use job boards, professional networks, and referral programs to find suitable candidates.
Screen candidates: Review resumes and portfolios, and conduct initial interviews to evaluate their skills, experience, and communication abilities.
Assess technical skills: Test the candidates' programming and technical skills with technical assignments or coding tests.
Evaluate past experience: Verify their past work experience, ask for references, and check their credibility through online research.
Negotiate compensation and benefits: Once you have selected the best candidate, discuss compensation, benefits, and any other terms of employment.
Make an offer: Make a formal offer to the selected candidate, including a job description, salary, and start date.
Summary
Sports betting software provides new opportunities for users to place bets, track odds, and manage their wagers. The software offers features such as real-time data and analytics, automated betting, and mobile compatibility. The use of AI and machine learning is also increasing in the development of sports betting software, providing more accurate predictions and enhanced user experiences.
1,327 total views, 1 views today