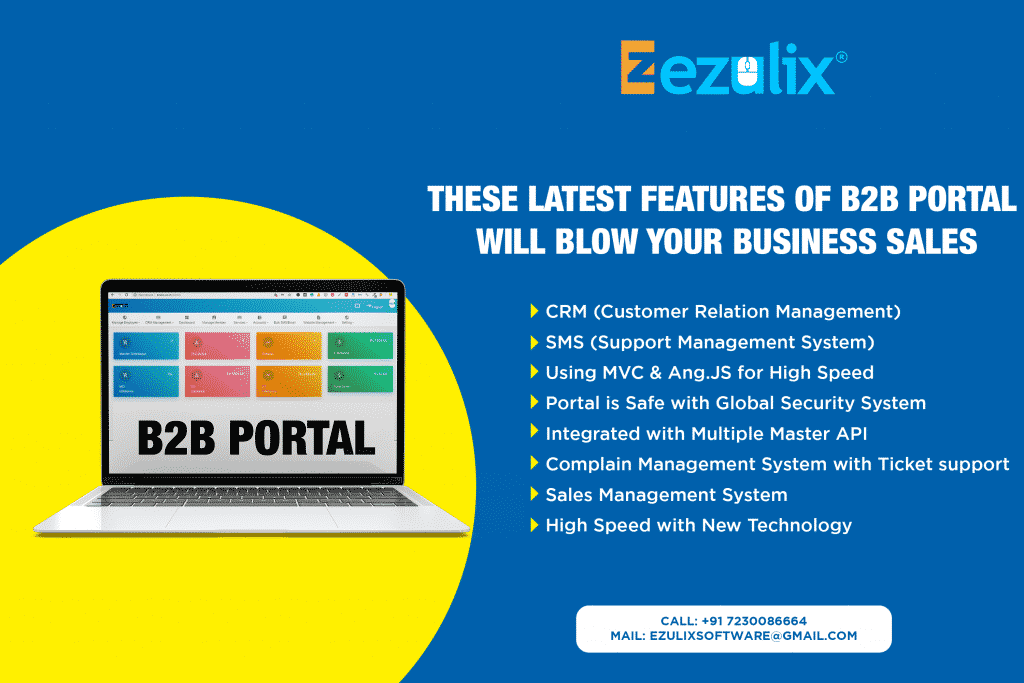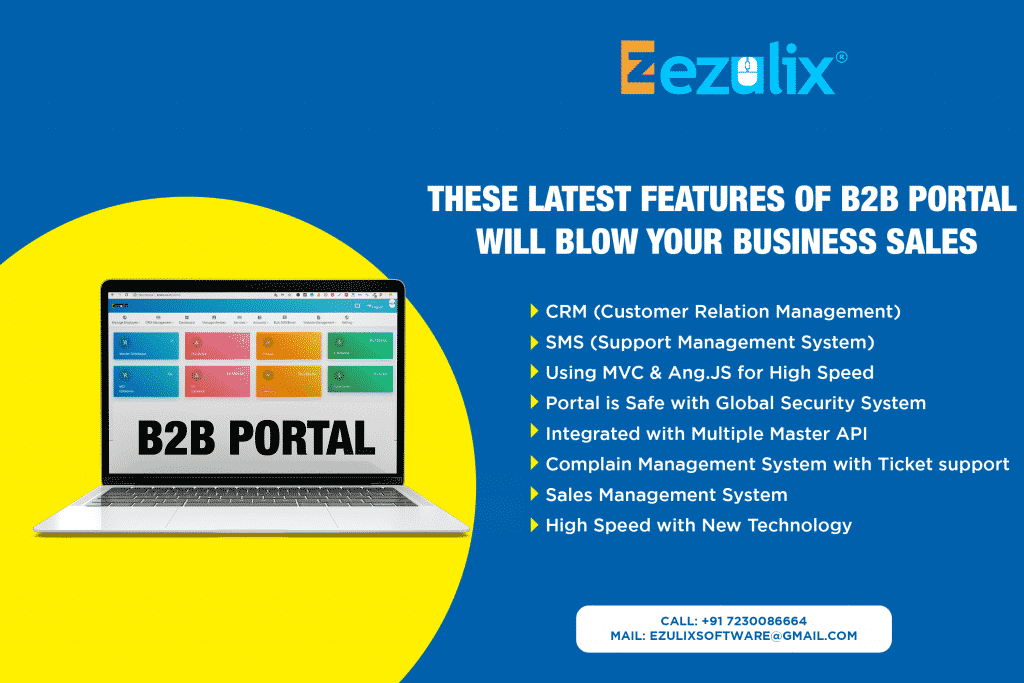 Although the trend of b2b business portal is not new, but the evolution of technology has indeed changed the way they function. So if you are looking for a b2b portal for your business then this article is only for you. Here I will tell you about new b2b portal in the market with latest features, will below your business sales and your brand presence too. Along with this, here we discuss all the features of this portal, benefits of this portal and how can you start your own brand b2b portal and can make a handsome income.
So without wasting time, I come to the point. Keep tuning with us till the end If you believe in to boost your business sales graph vertically.
Ezulix is Launching New B2B Portal Which Surely Boosts Your Sales
Ezulix software is one of the best web & software Development Company in India over the last few years, this is the reason today we have a wide range of potential customers. Our skilled and experienced professional's team developed a new B2B Portal with the latest features which will help you to boost your business sales and your brand presence. By using this b2b portal you can boost your brand awareness, your sales and your network in the market with directly equal to your overall professional growth.
Our skilled team offers technology, support, full-proof security to your data and business process automation with 24*7 service support which helps to grow your business.
New B2B Portal with Latest Features
Here we discuss all the latest features of our advance b2b portal in brief so that you can understand the portal.
We offer you stander portal with latest features where you work as an admin. Here I will describe to you all the points of the portal for admin.
Manage Employee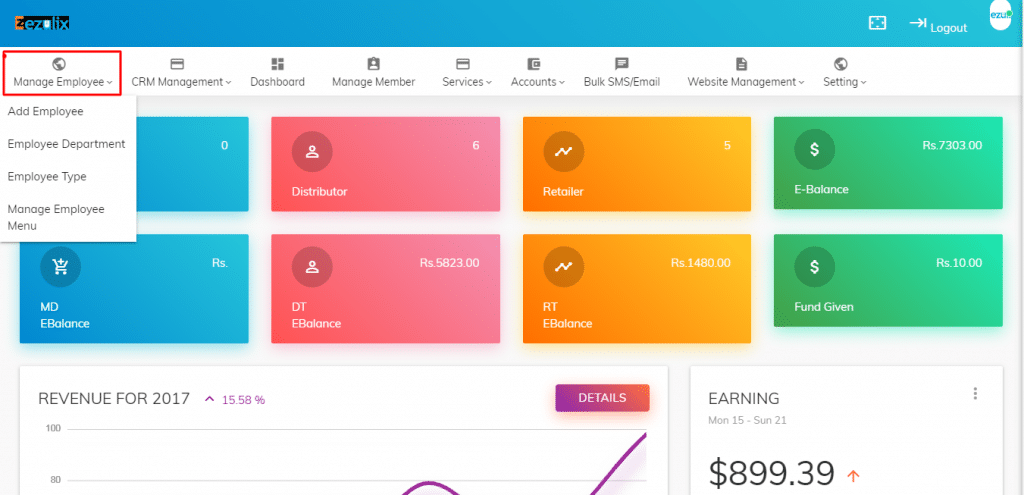 The first point is to manage employee, where you manage all your employee as an admin. You can create their own profile, their department and all basic information about them. This will help you to manage all of all the employee at the same place.
2. CRM (Customer Relation Management)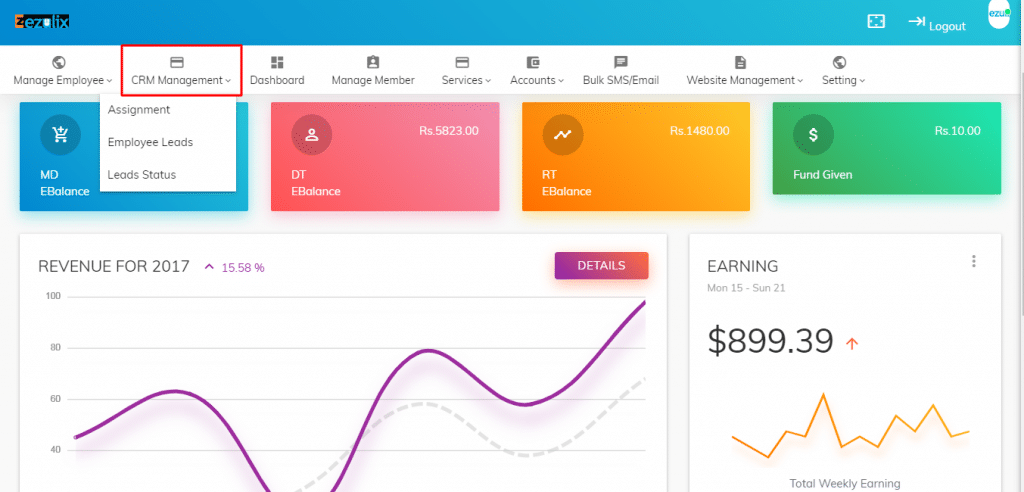 This is a very advanced feature which we have developed in this portal. By using this CRM system, admin can easily manage sales and also can check all the deals, their status and also can give remarks to the sales team. Here the sales team also can forward the deal to each other as per requirement. So I think this is great features which offer you all the deals and their status at one place. Along with this, you can check how your sales team is performing.
3. Dashboard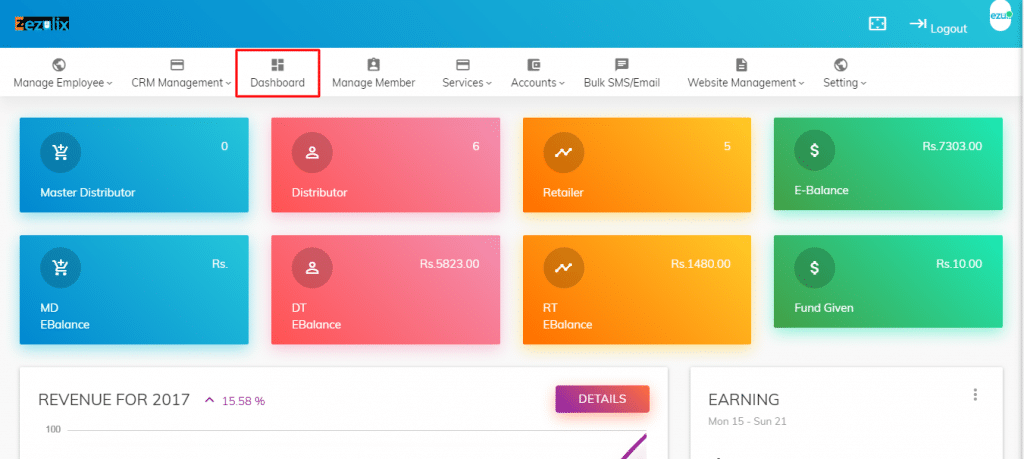 In this option,  you can check all the overview of your panel. You can check here all the members and balance of their account. Along with this, you can check your weekly income, your total revenue, how many members are online and current server load.
4. Manage Members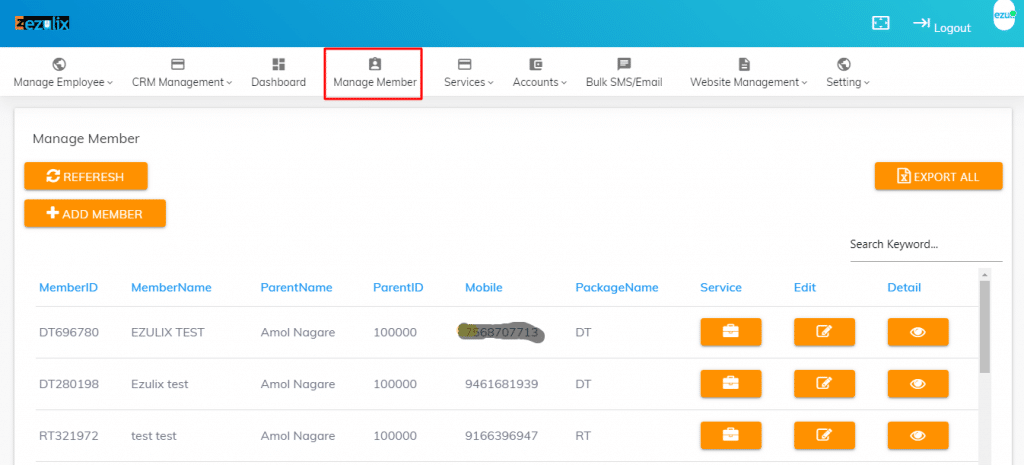 In manage members, you can manage all your downline at the same place with their name, their parent ID, mobile number, package name, service, and their member ID. In this section, you can check all the details of any member of your downline.
5. Services Offers by Advance B2B Portal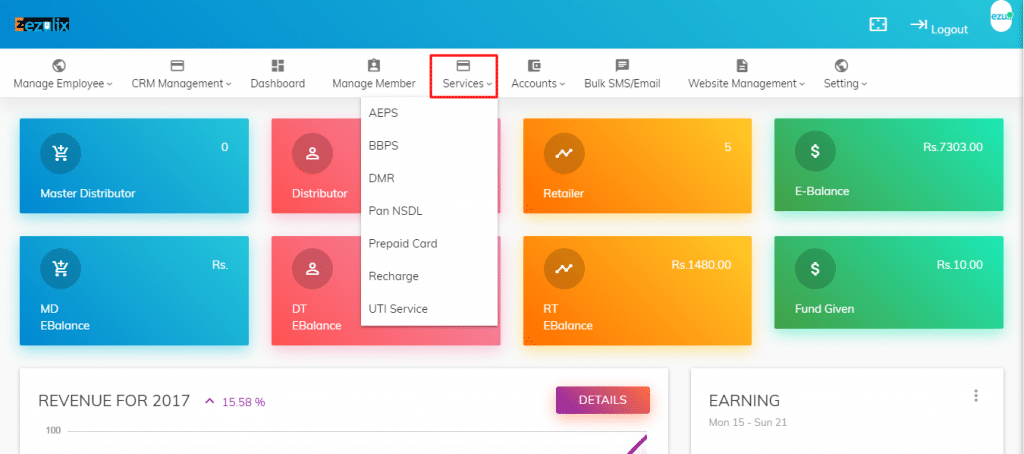 In this section, you can check all the service which you offer in your portal. We offer all b2b online services in our advanced b2b portal which are following. By using our latest b2b portal, you can offer all the services to your customers and can earn a high commission.
Mobile Recharge Software
Aadhaar Enabled Payment System
Bharat Bill Payment System
Money Transfer Software
Pan Card Software
Bus Booking Software
Flight Booking Software
Hotel Booking Software
mPOS Software
Prepaid Card
So by using this b2b portal, you can offer all the services to your downline.
6. Accounts Section
In this section, you can manage all your accounting. Here you can check all API balance, e-Wallet balance, you can manage fund request and fund transfer from here.
7. Website Management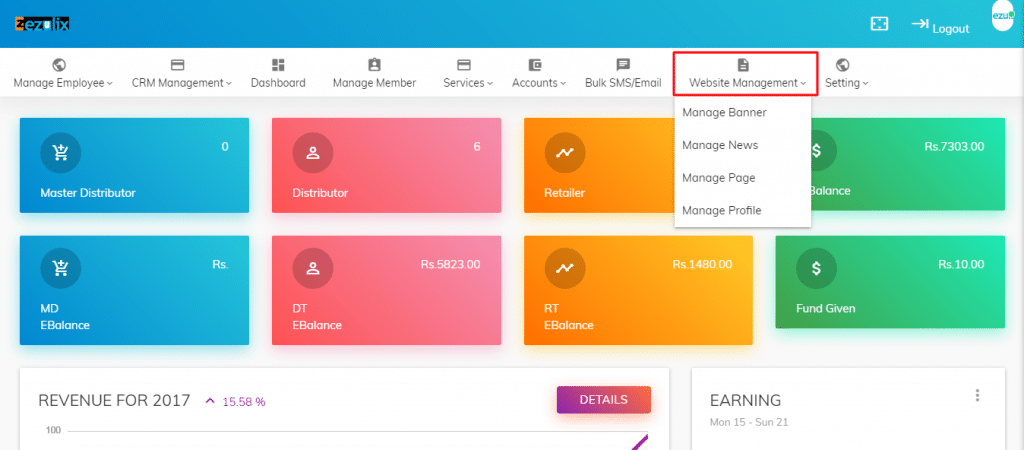 In this section, you can manage your website front. You can update your banner, you can manage news, you can manage all the pages and profile.
8. High Speed When Your Server Has Load
Here we have used MVC and angular JS, which help to manage high speed when your server has loaded. Now your portal never hangs or take time in transaction. Every service works properly without consuming time. This will help you to boost your portal quality and your business sales too.
9. SMS (Support Management System)
Here we offer you SMS(Support management system) where If your downline rage any dispute, you can check it here and can open and can reply after analysis. If your member is satisfied with your solution, they can remark you. This will help you to analysis how your support team is working.
10. Advanced UX/UI System
Our skilled and experienced professional team use advanced complicated coding to make a smooth and easy UX/UI which make it easy to use. This features enabled all your downline to use your portal without any technical background.
11. Reporting and Analytics
Reporting and analytics provide you data analysis which helps you to boost your business. You can check your sales graph, your profit and loose graph, your member's growth details, your individual deal graph. By using all the details you can make a strategy for the future.
These all the advance features which based on the latest technology which makes this b2b portal smarter and potential. Now we learn what are the benefits of using this portal.
Advantage of B2B Portal
Create an online presence & interest with online business
Show your database in real-time
Grow your online vendors
Enhance SEO ranting and get clients review
Become a brand name
e-Wallet balance in real-time
Integrated with all the master API's
You can add on unlimited members
Offer all the b2b services using a single wallet
Highest commission in the market
Get free b2b mobile app integrated with web panel
Conclusion
So here we learn about the advanced b2b portal with latest features. Ezulix software offering this b2b portal with advanced features. So If you are planning to start your own b2b business, you can start your own brand business with us and can make a handsome income.
For more details about this portals and offers, you can visit our website or directly contact our executives to apply for a LIVE DEMO.
You can follow us on Facebook and Instagram to keep in touch with us.
9,847 total views, 1 views today