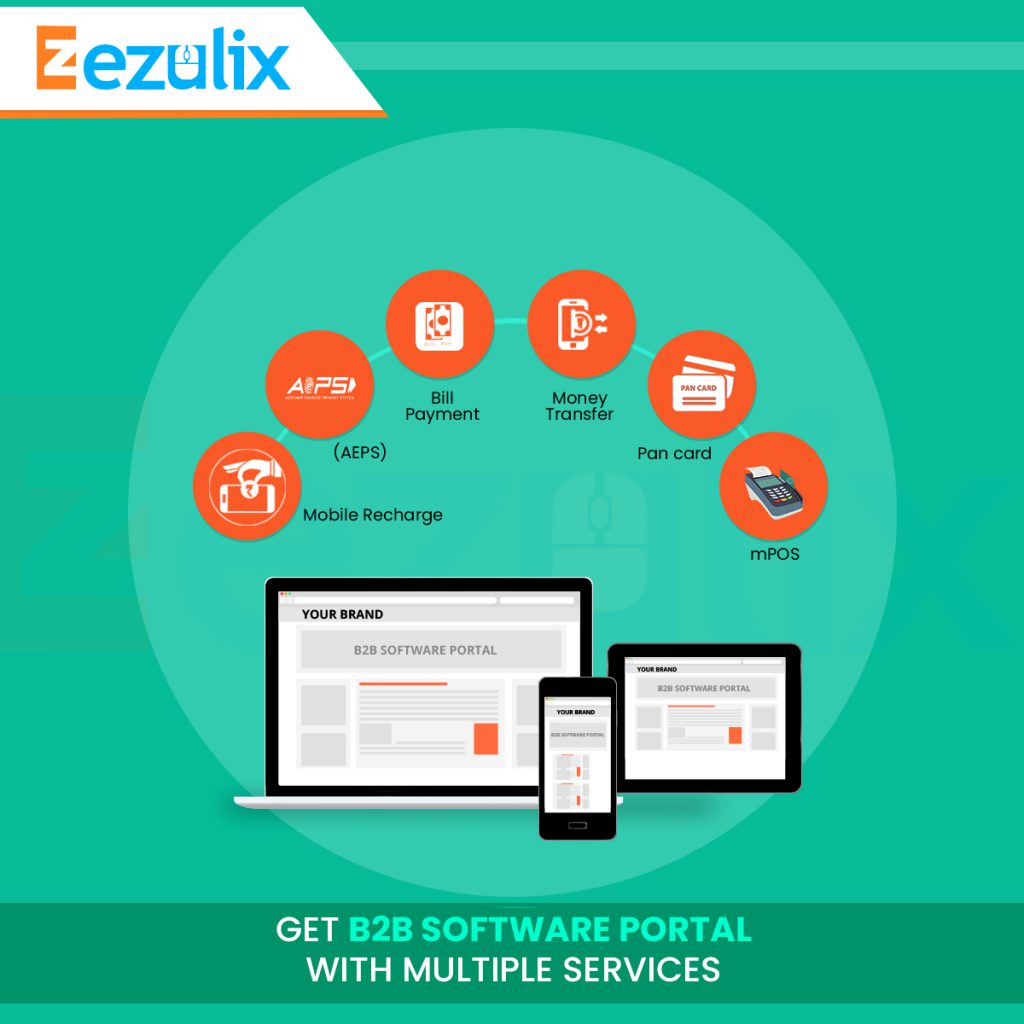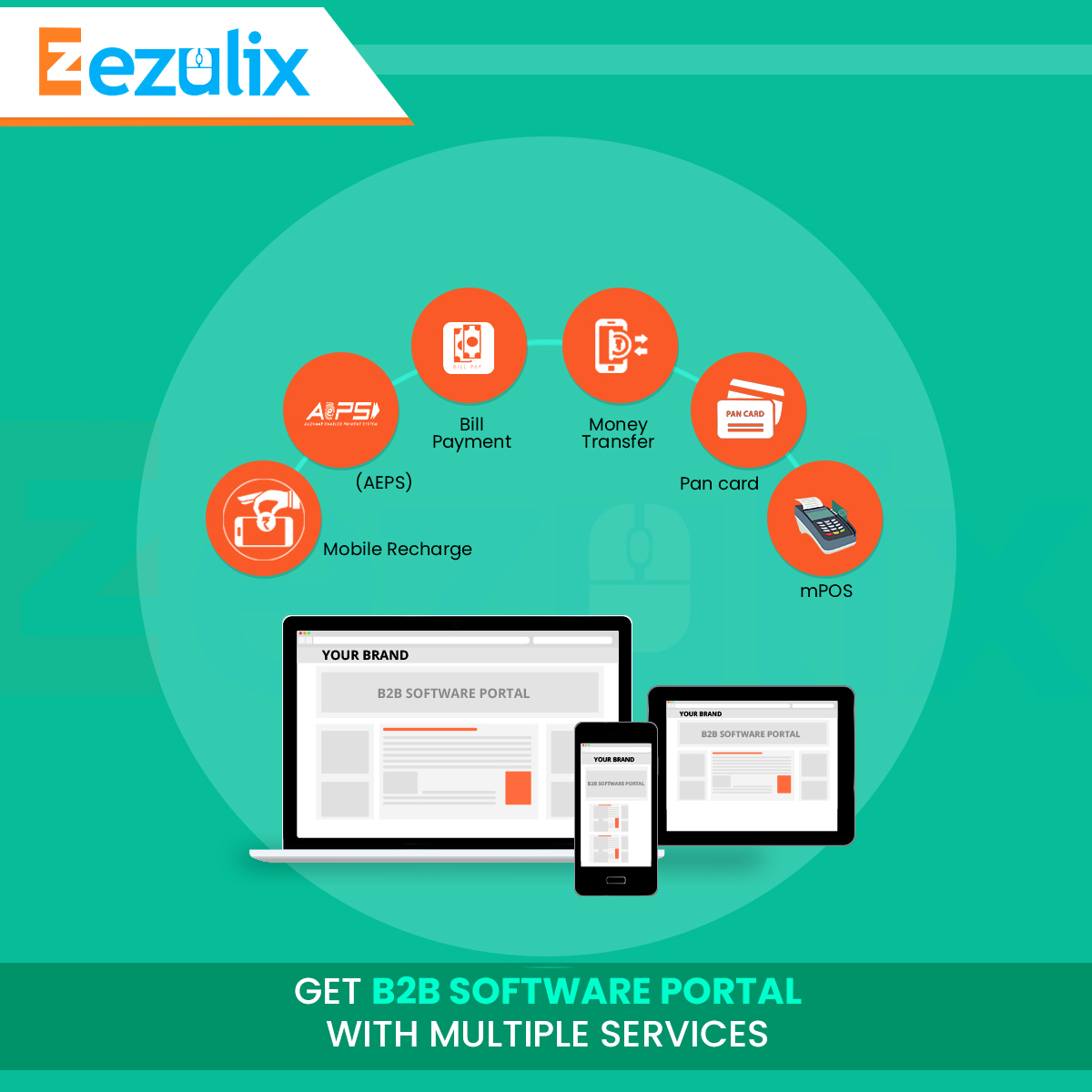 Do you want to start your own b2b business and looking for b2b software portal then this article is only for you?
Here I will tell you, what is b2b software portal and how can you start your own b2b business with best b2b software portal provider company of India.
This is going to be very interesting for those who really interested to start their own business in India. So keep tuning with us till the end to get this.
First of all, we have to learn what b2b portal is and how it works.
What is B2B Portal and How it Works?
B2B stands for business to business portal, this is the platform where two or more business communicates with each other. In other words, we can say in the b2b portal, businesses offer services to other businesses and get profit.
But now the question is this, how can you start your own b2b portal and which company offers the best b2b portal in India.
So first we learn which company offers b2b b2b portal with multi-services.
B2B Portal Provider Company in India with Multiple Services
Ezulix software is one of the best b2b software portal provider company in India over the last few years. This is the reason today we have a huge portfolio of potential customers.
Ezulix software offers fully customized b2b software portal with multiple services integration. It means by using stander ezulix b2b software portal you can add on multiple services to b2b portal. This leads you to wide explore of your business by multiple service range. By using more service you can cover more market, it means your earning using b2b portal is depends on you.
If you want to increase your earning, you can this by exploring more services in the market. So we can say this is a great business idea to boost business and your earnings.
But still is the point, which is missing is Services?
Which services you can offer in this Ezulix b2b software portal?
Ezulix B2B Software Portal Services  
Although we offer you stander b2b software portal so you can add on multiple services in this portal and can offer to your customers. All the following services you can add on to this b2b software portal by API integration.
Mobile Recharge Software
Aadhaar Enabled Payment System
Bharat Bill Payment System
Money Transfer Software
Pan card Software
Travel Software
mPOS Machine & Software
So by using this b2b portal, you can offer these multiple services to your customers.
Mobile Recharge Software
By using mobile recharge software you can provide the one-stop solution for all types of recharges like prepaid mobile recharge, postpaid mobile recharge, landline mobile recharge, etc. Along with recharge, you can also provide DTH recharge and Data card recharge service to your customers.
Aadhaar Enabled Payment System
Aadhaar enabled payment system is a type of payment system which enables you to use basic banking transaction by using your aadhaar card and fingerprint impression. You can use it as Micro ATM in which you can perform banking services without going bank or ATM. By using AEPS software you can offer multiple AEPS services like cash deposit, cash withdrawal, and balance inquiry.
Bharat Bill Payment System
Bharat bill payment system is one solution for all types of bill payment in India. By using this service you can provide all bill payment solution to your customers under a single roof. By using this system you can pay bill anytime, anywhere.
Electricity Bill
Water Bill
DTH Bill
Telecom
Gas Bill
Money Transfer Software
By using this software you can offer domestic money transfer services to your customers and can earn a commission on each and every transaction.
Pan card Software
In this section, you can offer pan card services to your customers. By using this they can create pan card of their customers. There are 2 ways of pan card creation, first one is UTI and rest is NSDL. You can offer both the services by using Ezulix b2b software portal.
Travel Software
By using travel software you can offer bus and flight booking services to your customers.
mPOS Machine & Software
Here you offer both mPOs machine and software to your customers.
So these are services which you can offer to your customer and can get a commission on all the services. Ezulix software offers the highest commission in the market.
How Can You Start Business with Ezulix B2B Software Portal
Ezulix software is offering an opportunity for those who want to start their own business. You can start your own business with Ezulix advanced b2b portal and can earn the highest commission in the market. To start a business with Ezulix, you have to apply for the LIVE DEMO.
After your request, our executives contact you and provide you a manual live demo of the software portal so that you can understand the portal completely. We create your own b2b portal with your brand name and desired services. You can choose 1-2 service initially to set up your business and create the market.
After setting up the business now you are ready to run your business. Now you can run your business all our India by creating members. There are the following types of members you can create.
Master Distributor
Distributor
Retailer
So you can create and make your own network and can earn a commission. Every member has an e-wallet to offer the services. We offer you balance in your E-wallet and you further distribute the balance to your members.
How Much Commission You Can Earn?
This is the most interesting topic for everyone because here we learn how much you can earn by this business. Basically, there are 2 methods by which you can earn a commission.
First, you can earn money by selling Ids to your customers. You can sell ID's on your own rate but I will suggest you at starting sell Id's at low cost and concentrate to create the network.
In the second method when you have created your network, now your all network work and you earn commission on all the transaction which your team made.
So this is a great opportunity to start this business and earn a lot.
Conclusion
So here I am wrapping up this article with great information. I hope you like this article. Please show your response by liking and sharing this article to your circle. Perhaps someone is waiting for this opportunity. You can start your own b2b software portal at low investment by clicking here LIVE DEMO.
9,683 total views, 1 views today