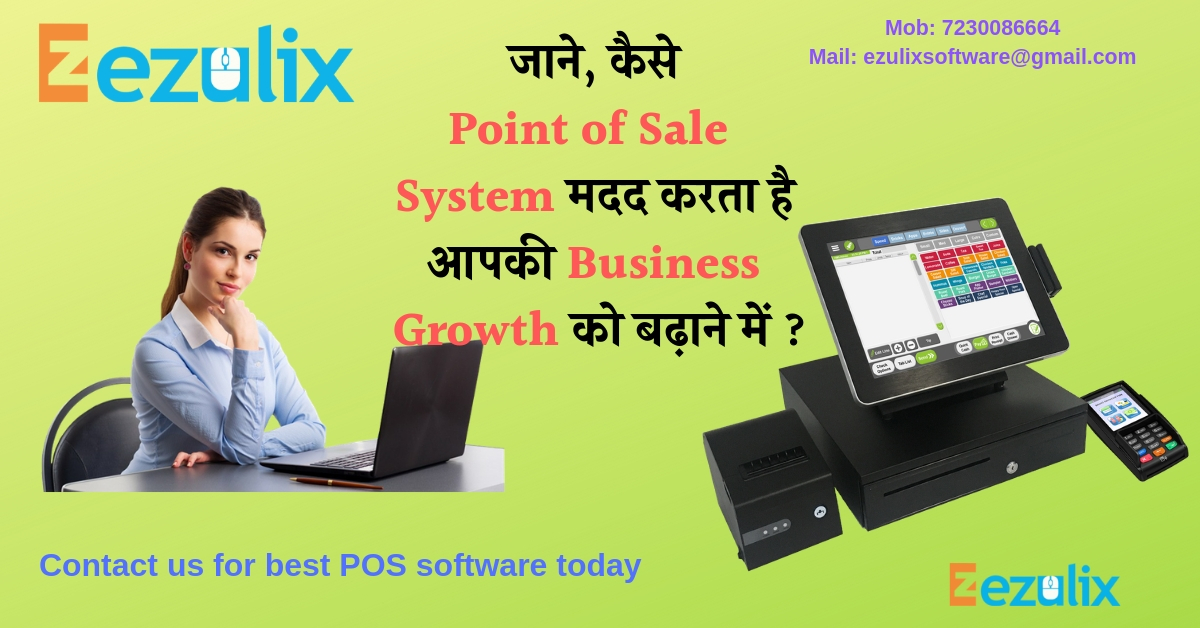 What is a Point of Sale (POS) System?
POS refers for point of sale system or point of sale software, one man army software. It can handle the complete retail management system of your business and many more other aspects of your business. Selection of right pos software is very important for your business growth and success.
Opposite if we select wrong pos software, is totally a waste of money and reputation of your business in the market. So the selection of pos software is a very important step for business success. Pos software is based on your business like if you have a restaurant, then it should be suited to your business purpose so that it can help to enhance your business success.
Purpose of a Point of Sale System
Purpose of a point of sale system means here we discuss what are the key features of a point of sale system which make it unique and effective. Basically, there are following 5 features or purpose which we want in our point of sale system.
So without wasting time, I come to the point.
Fast Checkout System-

Basic use of point of sale system is on payment counter for checkouts. The transaction system while making payments must be quick so that customers don't have to stand in queues. It neither take much time for process nor manual work by sale's team. A fast checkout system always helps customers to spend time shopping in spite of in queues.
Inventory Tracking-

This is also one of the main purposes of the point of sale system to have complete information about products in inventory. It has complete information about products like which product in stock and which is in the critical stage this information helps in ordering easily to the vendors. This helps to save time for ordering and calculating the products.
Customers Data-

A good point of sale system always maintains the sheet of customers based on their profile which helps in under their behavior for products. This information helps sale and customers relationship team to understand and handle them easily.
Mobility-

Today everything is online so you must choose a system which offers you feature to access the business from anywhere. This is more suitable for the business which has more than one outlet.
Reporting Tools-

A good retail point of sale system has a feature of reporting tool which must be user-friendly. This creates a report like products, models, weekly sales, existing customers list, retaining customers list and new customers data. This always helps to understand and guide future strategy for the business.
 So these are some main purpose of point of sale system which makes it unique and essential for a present business scenario. Businesses are increasingly adopting pos system due to these features which make easy to handle businesses anyways. There are also many minor features like a pos system doesn't need price tags of product. The selling price of all the products linked to the product code of an item when adding the stock. At the time of sale, cashier needs to scan the barcode for the process a sale.
Is a Mobile POS is the Right Solution for Your Business?
Benefits of Point of Sale (POS) System
The complete process is digital, that's why it eliminates human errors, it helps to manage and tracking inventory in real time.
This helps to manage a number of items in stock in real time, this helps to manage and prepare buffer stock.
This can handle thousands of transaction due to its simplicity and fast checkout features.
It allows to add promotions, coupons, and discount on the product, not need to process manually.
It helps to save the time of customers In queue and help them to eliminate time for checkout.
Conclusion
So basically these are main purpose and benefits of point of sale system. This makes it unique and essential for the business. Again I will suggest you choose the right point of sale system on the basis of your business. It always helps to move your business on.
If you are looking best point of sale system in Jaipur which is most suited to your business, I will suggest you visit Ezulix software, which is one of the best mpos machine and software provider company in India over the last few years.
To get latest updates regarding the point of sale system. Like & Follow us on following social platforms.
5,040 total views, 1 views today