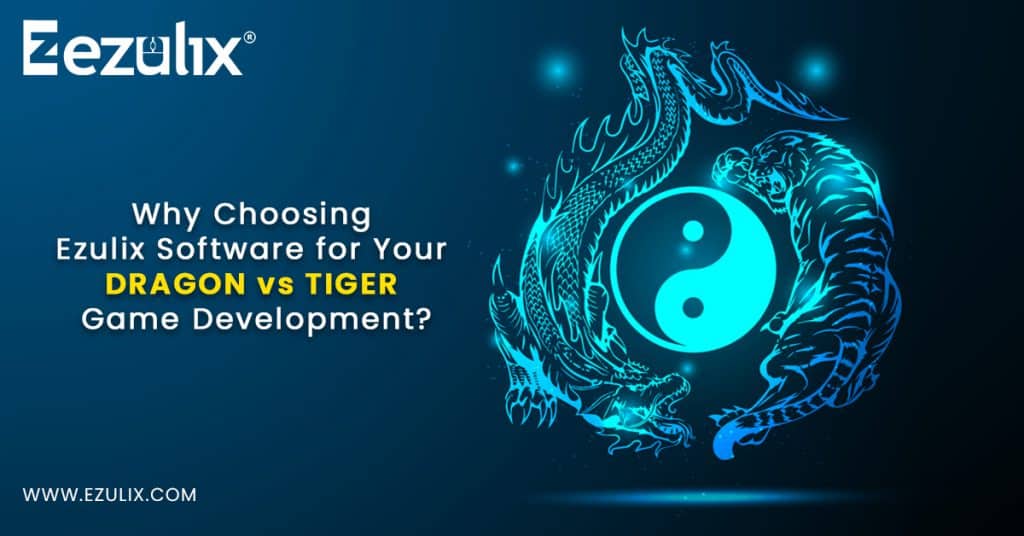 Introduction
In recent years, online gaming has experienced explosive growth due to its convenience and accessibility. One of the games that has gained popularity among players is the Dragon Tiger game, which is a simple card game that originated in Asia. As a result, many companies have been venturing into Dragon Tiger app development to meet the increasing demand from players. However, choosing the right software development company to create your Dragon Tiger game is critical to ensure that your game meets your requirements and is successful. In this blog, we will discuss why Ezulix software is the right choice for your Dragon Tiger game development.
Leading Dragon Tiger Game Development Company
Firstly, Ezulix Software is a leading software development company that specializes in developing online gaming software. Their team of experts has years of experience in developing gaming software that meets the highest quality standards. They also have a reputation for delivering their projects on time, which is crucial in the gaming industry.
Dragon Tiger Game Development
Secondly, Ezulix Software offers a comprehensive range of Dragon Tiger software development services that cater to the unique requirements of each client. They work closely with their clients to understand their needs and develop a customized game that meets their expectations. Their Dragon Tiger game development services include game design, development, testing, deployment, and maintenance.
Latest Technologies and Tools
Thirdly, Ezulix Software uses the latest technologies and tools to develop Dragon Tiger games that are not only visually appealing but also secure and reliable. They understand the importance of ensuring that their games are fair and that the players' personal and financial information is protected. Therefore, they incorporate industry-standard security measures in their games to prevent fraud and other cyber threats.
Customer Support
Fourthly, Ezulix Software provides excellent customer support throughout the Dragon Tiger game development process. They work closely with their clients to ensure that their games are developed according to their specifications and are of the highest quality. They also provide regular updates on the progress of the project and are always available to answer any questions that their clients may have.
Competitive Pricing
Finally, Ezulix Software offers competitive pricing for their Dragon Tiger software services. They understand that the cost of developing a game can be a significant factor for many clients, especially those who are just starting in the gaming industry. Therefore, they offer flexible pricing options that are tailored to meet the unique requirements of each client.
Conclusion
In conclusion, choosing Ezulix Software for your Dragon Tiger game development is an excellent decision for many reasons. They offer a comprehensive range of services, use the latest technologies and tools, provide excellent customer support, and offer competitive pricing. They also have a proven track record of delivering high-quality gaming software that meets the highest standards. Therefore, if you are looking to develop a Dragon Tiger game, you can trust Ezulix Software to deliver a game that meets your expectations and is successful.
2,020 total views, 1 views today