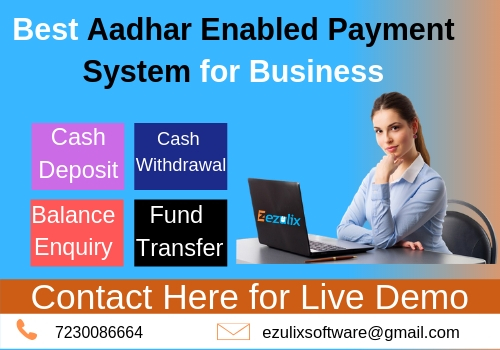 Best Aadhaar Enable Payment System For Business| Aadhaar Payment System
AEPS Stands for aadhaar enable payment system, a new launch technique under digital India project which makes easy cashless transaction. Before study that what is AEPS software and how it works, we learn about what is Aadhaar?
What is Aadhaar | What is Aadhaar Number
The unique identification authority of India (UIDAI) a central government agency of India collected all the data of people who live in India. They stored this data in a centralized database to use it.
Against this data, the government provides us a 12 digit unique identity number for every person it works like a green card in the US. This 12 digits unique identity number is known as Aadhaar number and this issued card is known as Aadhaar card. At present this is the biggest identity in India. Now all your legal documents linked to aadhaar card. Now you don't required all the documents if you carry aadhaar card only.
How Aadhaar Helps in Cashless Transaction
The main Moto of digital India project is to make all the business transactions cashless which helps to stop black money storage. For this great project, the Indian government first stored all the data and issued Aadhaar card and then connected it to the bank accounts of individuals.
Now Indian citizens can make all the transaction cashless without using credit or debit card, no smartphone required, and no need to learn any password or pin code.
Yes, this is true
Indian central government launched an app "Aadhaar Pay" which required Aadhaar number and biometrics to make payments. The main aim of aadhaar payment app is to increase digital transactions among merchants in the country.
How AEPS Works
Aadhaar enable payment system is the payment system which helps bank customers to use basic financial services by using aadhaar identification number. AEPS service is the new age of cashless banking service which is approved by Reserve Bank of India (RBI) which makes easy cashless transaction by using Aadhaar number authentication.
But do you know how AEPS works?
Now we will learn point vise how AEPS works-
Step1– First of all merchants needs to download the application on the Android smartphone. Connect this application to biometric scan machine.
Step2– After downloads the app, now merchants would be registered on the app and connected it with the individual bank accounts where they want to receive payments from customers.
Step3– If customer want to make the payment, he just needs to type his aadhaar number in the app
Step4– Linked bank name will open, now the customer will select from linked banks and merchant will enter the amount.
Step5– Now app required a biometric scan of the customer, here biometric works as a password. If the biometric scan is right, your transaction takes place into merchants account.
Get Your AEPS Amount in Your Bank or E-Wallet
Are you in the business industry? You want to start mini banking service at your shop or your agents then AEPS is the best option. It will help to take cash withdrawal from the customer's bank account. For this customer account must be linked with their aadhaar number. If customer aadhaar number is linked with their bank account then he/she can perform AEPS Transactions. By using authenticating through their fingerprint, they can perform this action.
Benefits of AEPS Software
AEPS software allow cash withdrawal or balance inquiry service for the bank customers and admin of software will earn commission on each cash withdrawal transactions and admin of software can distribute AEPS transaction amount for their register agents in real time in e-wallet and (T+1) in bank account because Ezulix Software provides bank settlement in real time in e-wallet and (T+1) in bank account to the software admin.  Here agents also get the commission by the customer's transactions.
So we can say this is the best business opportunity which is growing very fast nowadays. All the transactions being online or we can say cashless through this AEPS software. We are the best AEPS Software provider company in India which provides funds in real time in e-wallet.
How Agents can register for AEPS Service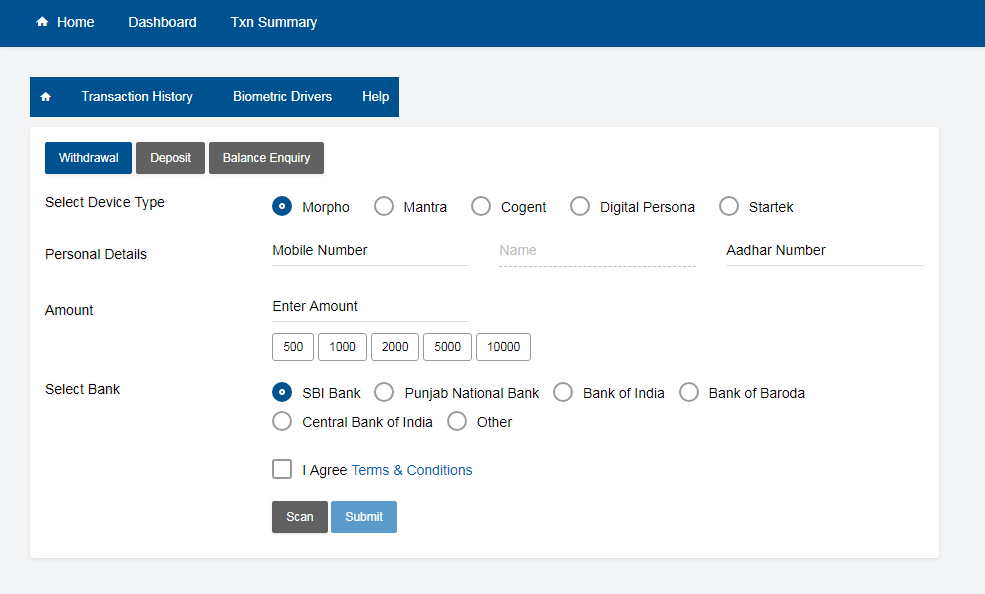 Earlier agents had to register for AEPS service by submitting manually KYC. They have to wait for approval but now we have upgraded the system. Now agents can register for AEPS service through the e-KYC process. So now agents can get easy aeps approval by e-KYC using biometric machine & fingerprint.
Like & Follow on Facebook
Like & Follow on Twitter
Read More:
Search Aeps service company to start all bank cash withdrawal service
5,304 total views, 1 views today