Earn Up to 25% Cashback Offers on Mobile Recharge Software & AEPS Services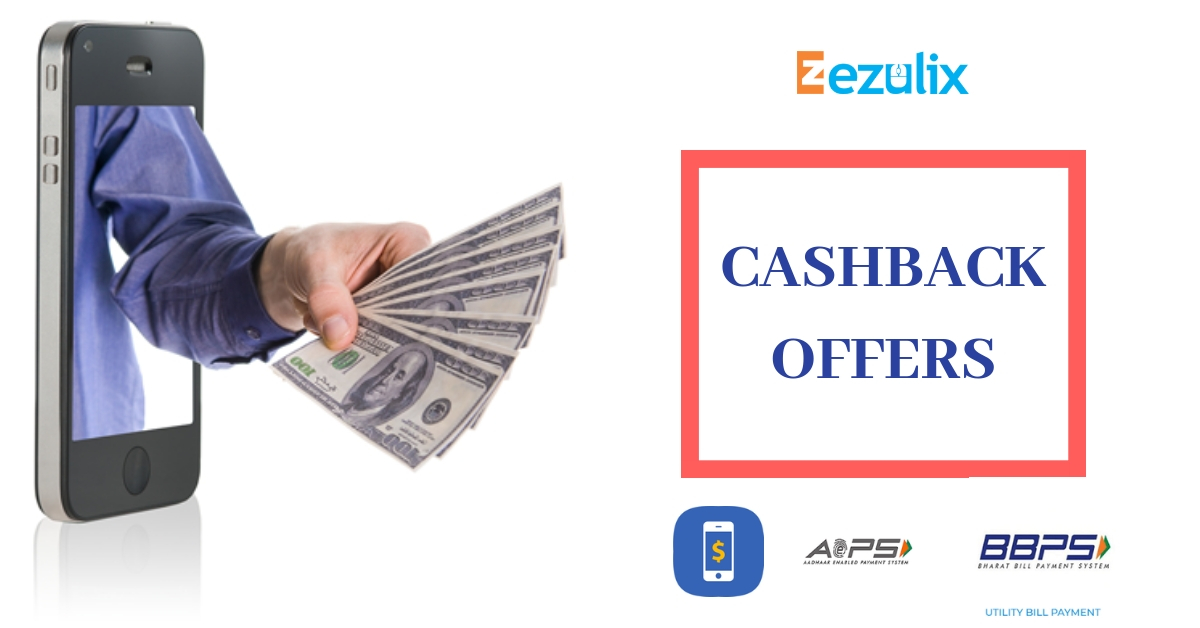 Best Mobile Recharge Software Development Company in India
Festival week is coming and we all waiting for fun in this week. In this festival season all the companies give gifts us as discount or offer like Amazon and flipkart which are offering bumper discounts on all the accessories. So here we also decide to give discounts, offers and cashback on our service. Before telling you about our services I want to tell you about our company and what services we provide to you. If you relate to mobile recharge business then definitely this is the right place for you as choosing best software for your business.
So without wasting the time I come to the point.
We are Ezulix Software Private Limited company based in Jaipur, Rajasthan. Ezulix software is the best mobile recharge software development company in India. We provide you the best recharge software which is moderated according to your business requirement.
If you are in recharge Industry or are you think for online recharge business this is the right place for you here we provide you best multi recharge software with free mobile recharge API which enables you for recharge by different operators at same place. We provide you customized online recharge software which help you to manage all your down-line.  If you are admin you can control all master-distributors, distributors and retailers.
We are working in recharge industry form very long time and compatible with mobile recharge app,mobile recharge portal b2b, b2c and reseller for local clients and customized as per client business requirement. We are providing the best online recharge software and mobile recharge API solutions in India.
Our Services
Cashback Offers on All the Services
So now we come to the point, Yes now we talk about Cashback and Discounts which is most lovable by us . On the occasion of this big festival we decide to give you all gifts as Cashback and discounts.  Here we provide you up to 25% cashback on all the services and combos. Here I will provide you a list of all services combo rates which help you to understand according to your requirement.
So make this Diwali profitable with Us. Don't miss the chance, grab this opportunity today and start your online recharge business and get recharge offers and cashback.
SERVICE
ACTUAL PRICE
DISCOUNTED PRICE
Recharge+AEPS+BBPS+DMR+Pancard

+Flight+Hotel+Bus

 

220000
170000
Recharge+AEPS+BBPS+DMR+Pancard

+Flight+Bus

 

200000
160000
Recharge+AEPS+BBPS+DMR+Bus+Pan

Card

 

170000
135000

Recharge+AEPS+BBPS+DMR+Pancard

 

135000
110000
Recharge+AEPS+BBPS+DMR

 

125000
100000
Recharge+BBPS+DMR

 

75000
60000
Recharge+BBPS
45000
30000
So these are all recharge offers and discounted price list. You can choose your requirement according to your business and get profit of this offer. So keep hurry book your offer today with us.
Contact Us :
Mobile- 7230086664
Mail- ezulixsoftware@gmail.com
Website- https://ezulix.com/
Conclusion
Start your online recharge business today and get the benefits of offer. We provide best mobile recharge software with best commissions so you can earn a lot commission with this software. So hurry up, contact to our executives and book your order today and make this Diwali profitable.
Must follow us on Facebook & Twitter
What is the Difference Between AEPS Service and UPI Transaction
Please follow and like us: