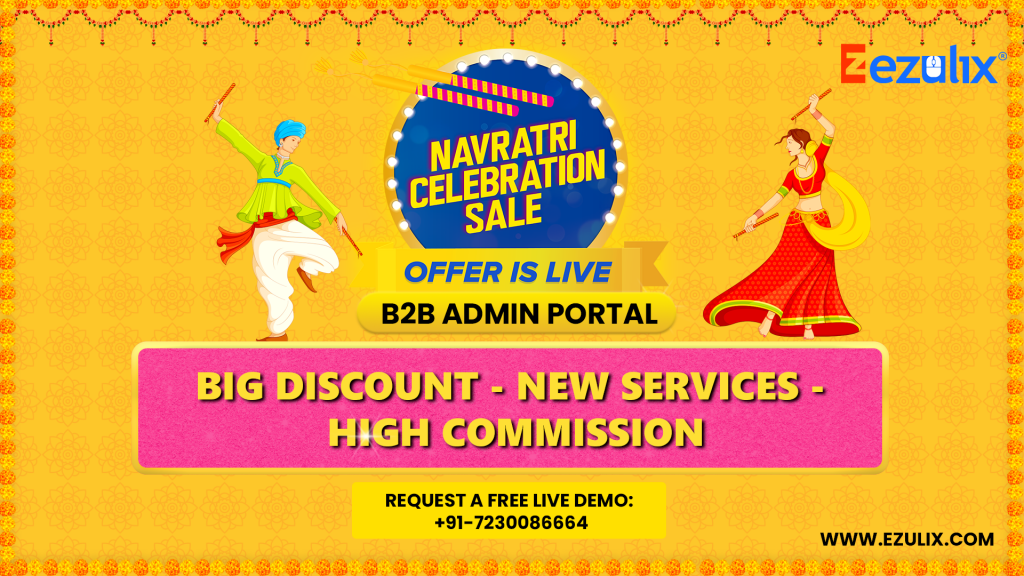 Get Biggest Deal on Aadhaar Payment System (AEPS)
Are you planning to start your own Aadhaar payment system & looking for an opportunity then you are at the right place?
Here I will tell you how can you start your own brand AEPS portal at the lowest investment in India. Along with this, here we will discuss, which company offers the best AEPS service with the latest features.
So keep tuning me, till the end If you are really serious to start your own mini bank business at the lowest investment.
First of all, we will discuss the aadhaar payment system.
What is Aadhaar Payment System?
Aadhaar payment system is an aadhaar oriented payment system. It is also known as aadhaar enabled payment system which allows all bank customers to use basic banking facilities by using Aadhaar card authentication.
Aadhaar payment system is started by NPCI (National Payment Corporation of India) to create a cashless society in India. Before AEPS service, there was any sections of society was unable to use banking services due to lack of ATM and bank facilities. There were most of the rural and semi-urban areas where people are unable to use banking services.
The main motto behind launching AEPS service is to providing banking service to all the people who are stilling was unable to use banking services.
Today AEPS service is the most trending banking service which is used in rural and semi-urban areas to use banking and financial services.
By using Aadhaar payment system bank customers can use all the following services.
Cash Withdrawal
AEPS money transfer
Cash Deposit
Balance Enquiry
Mini Statemnet
Aadhaar payment system allows all the bank customers to use all the services by visiting nearby AEPS agent. To use AEPS service, bank customer's aadhaar card must be linked with customer's bank account.
Along with this, people also using AEPS as best business startup opportunity. You can also started your own AEPS business and can create unlimited authorized AEPS members all over India.
How to Start AEPS Business at Lowest Investment?
Ezulix software is a leading AEPS service provider company in India over the last few years.
So If you are planning to start your own AEPS business, then this can be a great business startup opporutnity for you.
You can start your own brand AEPS business with us as Admin and can create unlimited authorised AEPS members all over India.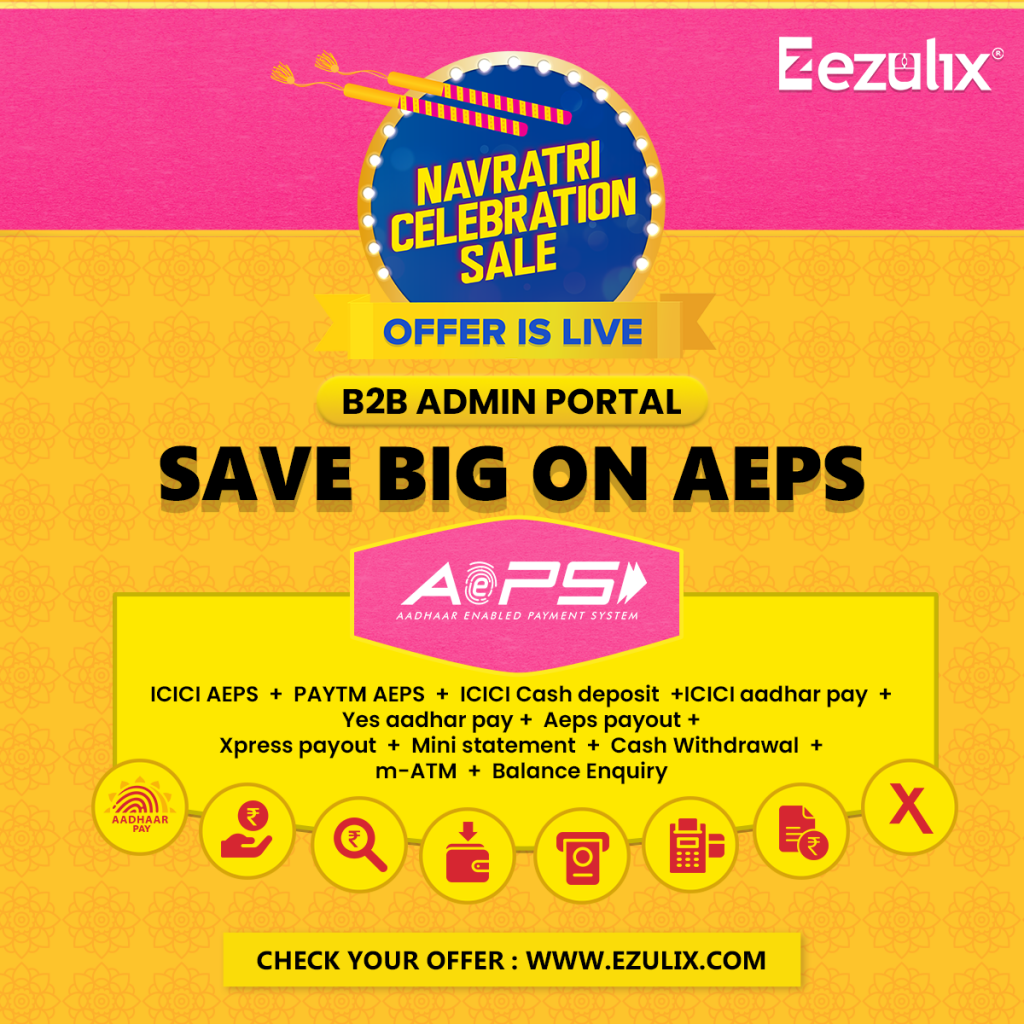 On the occasion of Festival season, we are offering the biggest discount offer on all b2b and reseller service portal. You can save big by starting your own brand AEPS portal today with us. Apply now for a free Live Demo.
Along with this, we provide all the following services which you can offer to your members by adding on in portal.
Mobile Recharge Software
Money Transfer Software
Pancard Service
Bharat Bill Payment
Aadhaar Pay & Mini Statement
Xpress Payout
Video KYC
Bus Booking Software
Hotel Booking Software
Flight Booking Software
mPOS Machine
Prepaid Card
Why Ezulix Aadhaar Payment System is Best for Your Mini bank Business?
We provide you standard AEPS portal integrated with all advanced features. Our latest AEPS portal fulfils all market needs. It is fully customized & based on the latest technology which makes it fast and flexible to use.
Ezulix advanced AEPS portal is designed on modern technology which makes it easy to use and attract more customers as well. If we talk about add-on advanced features, the admin can create unlimited members in their downline. Admin can control all members as well as a team by using its advanced features. We provide you real-time settlement facility in banking hours. Along with this, your members can take real-time settlement directly from AEPS wallet to bank account 24*7 using its Xpress-Payout facility.
Aadhaar pay allows your members to withdrawal money more than 10,000/- in a day. AEPS agents can start aeps service by doing AEPS registration through e-KYC.
To make our portal more safe and secure, we have integrated the e-KYC feature in our system. Now every member has to go through video eKYC before starting any service. Video-KYC is one of the best security features which allows you to gether all the real information of the members. It helps you to identify the real identity of the members and also save their information in the database.
At last If we talk about a commission, we provide you highest commission slab in the market. You can set commission slabs of your members in the panel and can distribute them as per your choice. You have centralised controlled on all the services of members meanwhile you can On/Off any service, any time if you feel any suspicious activity.
These are some features of our new advanced portal which make us top service provider in the market.
Conclusion
So here we learned how can you start your own mini banking business with best AEPS software provider company in India. Start today with Ezulix and get the biggest discount on AEPS portal.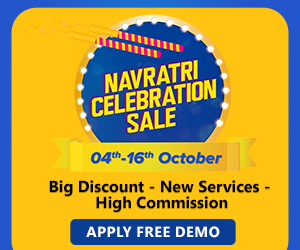 Hurry up, don't miss the chance. You can catch us here.
Website: www.ezulix.com
Phone No. +91 72300-86664
I hope you liked this article and this will help you to start your AEPS admin portal at the lowest investment. If you have any query, please tell me in comments.
7,067 total views, 1 views today