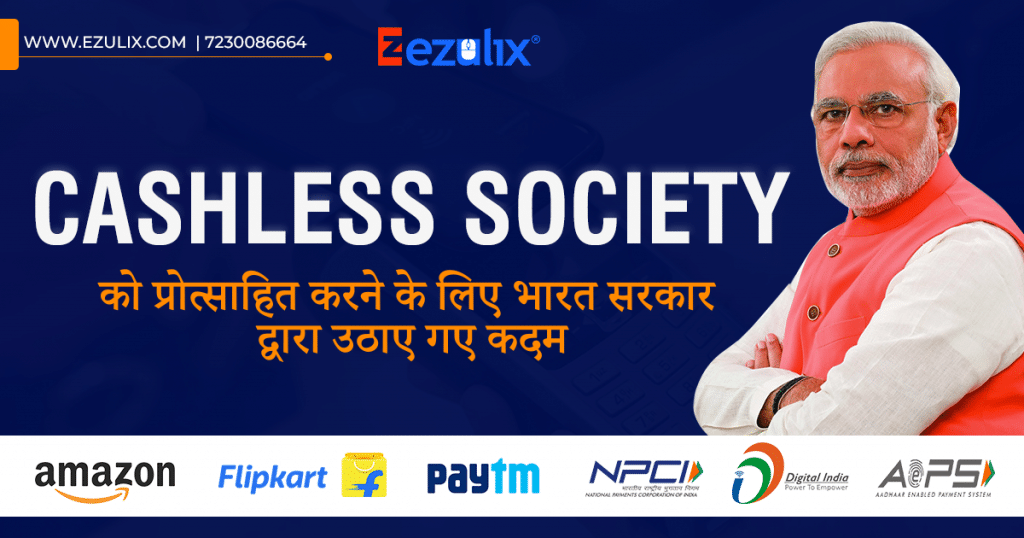 Cashless Society | What Steps Did Government Take  
In the year 2016 demonetization was announced in India. Indian Government has been introducing many innovative payment methods, schemes, and policies to bring a cashless society in India.
Before implementing these ideas, they checked bank accounts that have been opened by the Indian population. They found that approx 99% of households and over 93% of adults have an Aadhaar card till 2016.
But they all are not linked with their respective bank account and many of them are not even have a bank account.
The main objective of Demonetization
Curb black money in India
Fight Inflation
Encourage the Cashless Society
If we talk about the present scenario, plenty of cashless payment methods have been introduced in India including RuPay, BBPS, UPI, and AEPS.
Indian customers are successfully adopting new, simple, and personalized digital experiences. The main reason behind the large-scale adoption of digital transactions is the spread of smartphones and the internet.
Smartphones are used widely by the Indian population because of mobile internet availability at affordable prices.
Let me take you to the earlier situation of our economy. The Indian population was driven with cash; they prefer to carry cash over debit or credit cards.
PM Modi made an address to the nation asking people to go cashless. But there was not much change in the situation. Narendra Modi calls about cashless India in "Mann Ki Baat".
For the vision, Modi Government is the first to make a world record of millions of newly opened bank account in India under "Pradhan Mantri Jan Dhan Yojna".
Almost 25 crores of the total Indian population has opened a bank account under the above-mentioned scheme. These accounts are still active and now the majority of the Indian population has an individual bank account, no matter whether he is a shopkeeper or an Auto Driver.
Steps Taken by Government to Promote Cashless Society in India
Two months before the demonetization Government brought UPI (Unified Payment Interface) into implementation.
During August 2016, BBPS (Bharat Bill Payment System) was introduced that enable online bill payment through bank account directly.
In the month of April 2016, Fastag was taken in India to enable payment of highway toll electronically.
In January 2016, Aadhaar Enabled Payment System (AEPS) came into existence. It offers cashless banking transactions like deposits and withdraws cash and another payment facility.
During the year 2015, RuPay credit cards were introduced to encourage cashless payments.
The motive of introducing the above-mentioned payment systems is to stop black money storage and bring a cashless society to India.
The transparency of bank account transactions helped to control financial problems. PM Modi's dream of creating a cashless society in India is about to get complete after making various efforts.
A cashless economy is cost-effective, growth-friendly, business-friendly, and pro-financial inclusion.
Now India has come up with a lot of cashless transaction methods to use in daily life. We will be discussing some of the useful examples that can be helpful for you in your daily life.
 Groceries and Daily Items
You can purchase groceries, fruit, vegetables, and other essential products online through these platforms. These two are the most used sites by the Indian population.
GROFERS (www.grofers.com)
BIGBASKET (www.bigbasket.com)

Traveling
Through these platforms, you can book flight, train, bus tickets. You can also book hotels in advance and cab facilities also.
BBPS – Offers bus, flight, and hotel booking online instantly.
REGOOLUR- Book a cab for your daily routine like school, college or office. (regoolur.com)
UBER- Book a bike, car, or auto to travel in the same city. (www.uber.com)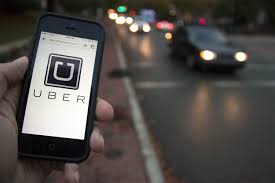 OLA- Book Bike, car, or auto to travel in the same city. (www.olacabs.com)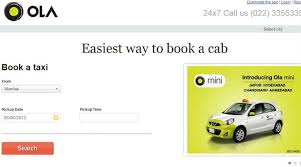 JUGNOO- Book autos instantly (www.jugnoo.com)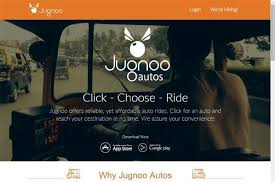 Food
Order food online and get it on your doorsteps.
ZOMATO- Order food online (www.zomato.com)
SWIGGY- Order food online (www.swiggy.com)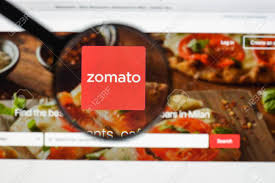 SWIGGY- Order food Online

(www.swiggy.com)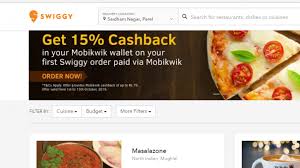 Medical Aid
Book your medicines online through these platforms and get them at your place.
1 MG- Order medicine online (www.1mg.com)
PRACTO- Order medicines online (www.practo.com)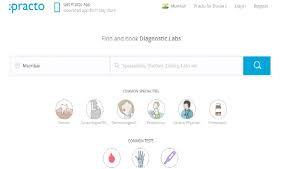 LYBRAT- Find online doctors

(www.lybrat.com)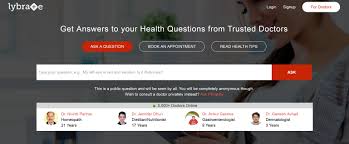 Online Shopping
Order clothes, footwear, essentials and almost everything online through these platforms.
AMAZON- Shop online mobile, book, watch, clothes, etc. (www.amazon.com)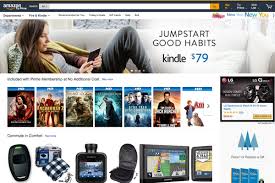 FLIPKART- Shop online mobiles, clothes and electronics (www.flipkart.com)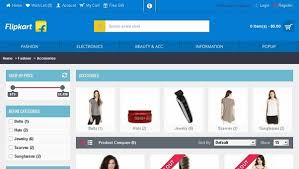 SNAPDEAL- Buy books, clothes, electronics, etc. (www.snapdeal.com)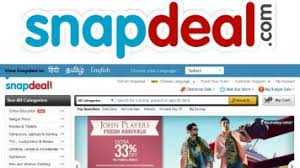 B2B, B2C Mobile Recharge Software
Ezulix Software- Best B2B, B2C, and mobile recharge software Provider Company in India. (ezulix.com)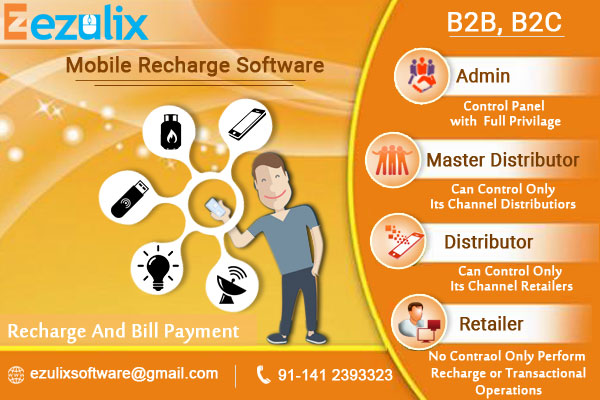 Cashless Bill Pay
BBPS (Bharat Bill Payment System) – Pay your utility bills online from anywhere and anytime. Ezulix provides the best BBPS portal in India. (ezulix.com)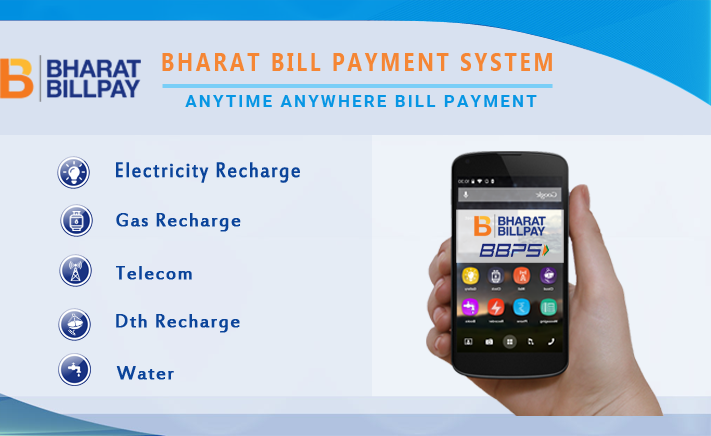 Cashless Transaction, Deposit and Payments
Aadhaar Enables Payment System (AEPS)- Innovative way of accessing bank transactions without visiting bank or ATM. (ezulix.com)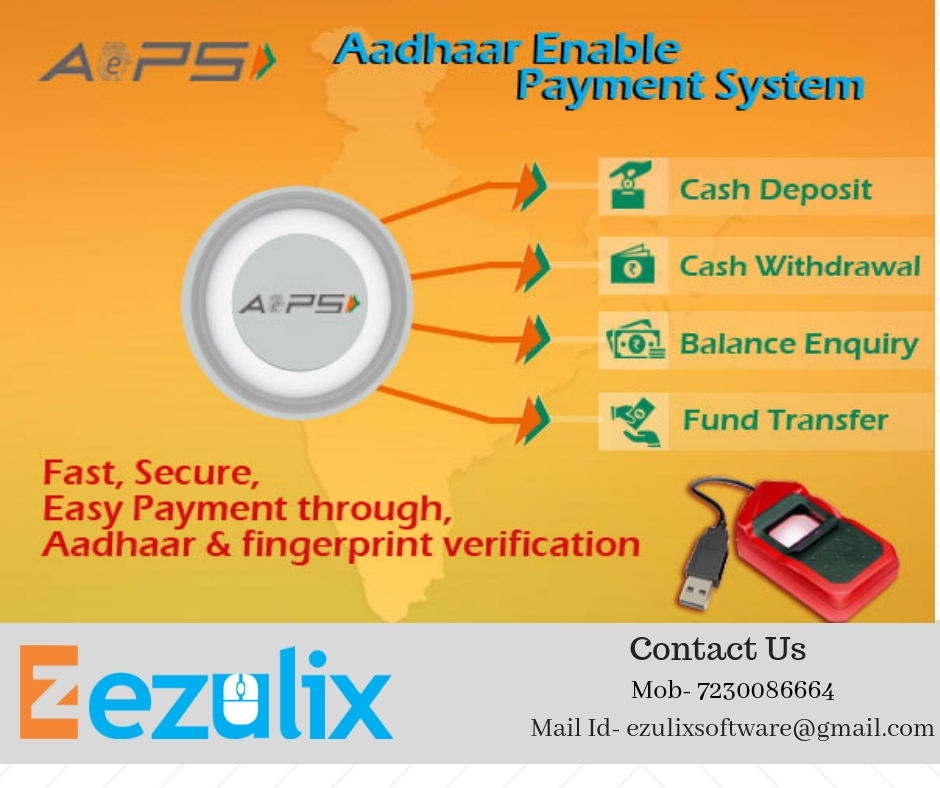 Conclusion
So these are the methods you can use in your daily life to solve the problem of carrying cash. The government takes these measures to enable a cashless society.
This is not over yet, many more schemes will be announced by the government of India. These will have the biggest contribution in promoting a cashless society in India.
Learn More:
Top Benefits and Security Features of Aadhaar Enabled Payment System
7,870 total views, 3 views today