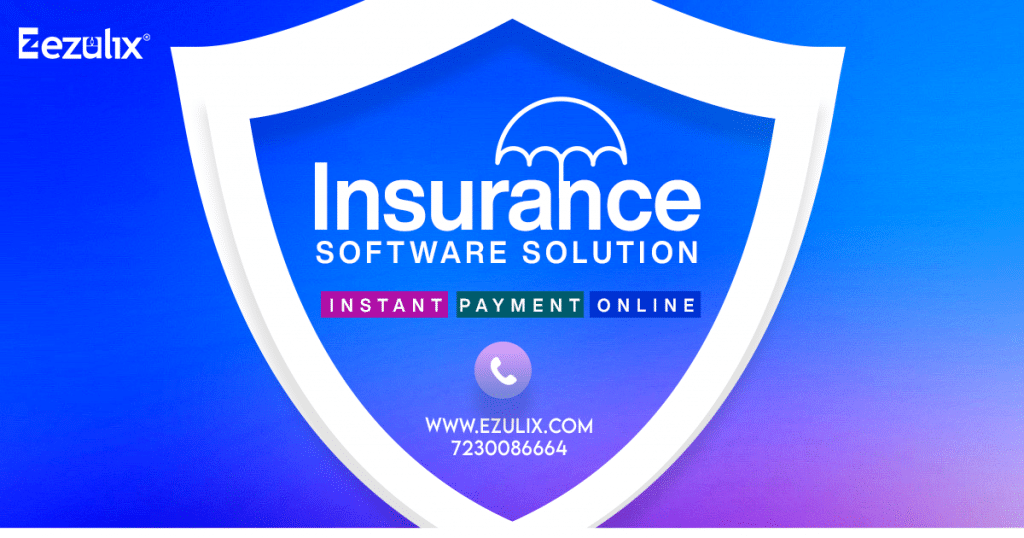 Insurance Software Solution – BBPS (Bharat Bill Payment System)
An integrated online platform that is being developed by the National Payments Corporation of India (NPCI) offering all kinds of bill payments instantly. It allows multiple payment modes used in India and provides instant confirmation of payment. BBPS is a 100% secure and reliable portal with any time, anywhere access to everyone all over India. It is an interoperating bill payment services to customers through a network of agents. BBPS facilitates the best Insurance software solution with a feature of repetitive (monthly, bi-monthly, quarterly, annually, etc.) payments for everyday services.
Basically, BBPS is conceptualized by Reserve Bank Of India and managed through NPCI. NPCI is a not-for-profit organisation, operates retails payments and settlement systems India. It is accepted across all over India and provides universal access to all the payment systems.
Ezulix BBPS facilitates bill payments for various categories such as Electricity, Water, Gas, DTH recharge, Fastag recharge, Insurance, Loan repayment, Data card, Landline bills, Telecom, etc. This is considered an efficient, cost-effective, and helpful in enhancing consumer confidence and experience.
Insurance Payment Online Through Ezulix BBPS
The scope and coverage of BBPS have expanded with Ezulix and insurance premium is one of the payments that can be paid through BBPS with multiple payments options. Payments can be made using cash, cheques as well as through digital methods such as internet banking, Debit card, Credit card, etc.  Insurance premium can be paid anywhere and anytime. Along with the Insurance premium payment, renewal of premium is also available through Ezulix BBPS. Various companies are providing the insurance services in India. We provide insurance software solution that is easy to use and is compatible. Our software offers best user experience, availability, performance, scalability, adaptability, and 100% security.
There are three kinds of insurance premiums that can be paid through BBPS-
Two Wheeler Insurance Payment– Two wheeler insurance premiums can be paid through BBPS easily. Insurance can be paid according to the insurance policy i.e. monthly, bi-monthly, quarterly, annually, etc.
Four Wheeler Insurance Payment – BBPS offers instant payment online of two-wheeler vehicle insurance premiums. Customer can pay the premium monthly, bi-monthly, quarterly, annually, etc. All payment modes are accepted by BBPS all over the country.
Health Insurance Payment – Most of the population is aware about health insurance in India. The health insurance premium can also be paid through BBPS easily with any mode of payment. Customers can pay insurance premium anytime and anywhere.
Information Needed for Insurance Premium Payment
Basic Information of Insurance holder is needed for the payment of Insurance premium on BBPS. Your information is kept secure on with Ezulix BBPS. Information required for the insurance premium payment is given below-
Select your Insurer first (company who provided you insurance)
Your Policy Number
Date of birth
Mobile Number registered with the Insurer company
Best Portal for Paying Insurance Premium  in India
Ezulix BBPS is considered to be the best portal for paying your day to day bills online. We provide the fastest and safest Insurance software solution for paying Insurance Premium instantly. BBPS is a trusted portal as it is regulated by NPCI in India and conceptualized by the Reserve Bank of India. An agent just needs to get the KYC done for eliminating fraud in a business and you can start your BBPS portal for a better start-up.
Conclusion
Based on the discussion above, we can conclude that Ezulix BBPS is a trusted and useful portal in India. It facilitates its customer with many features like various modes of payment and payment of all day to day bills. Ezulix is a leader in providing such portals to it's' clients and a leading company in India over the years.
Thinking of starting your own? You can apply for the Live Demo now or contact our executive at +917230086664.
4,618 total views, 6 views today