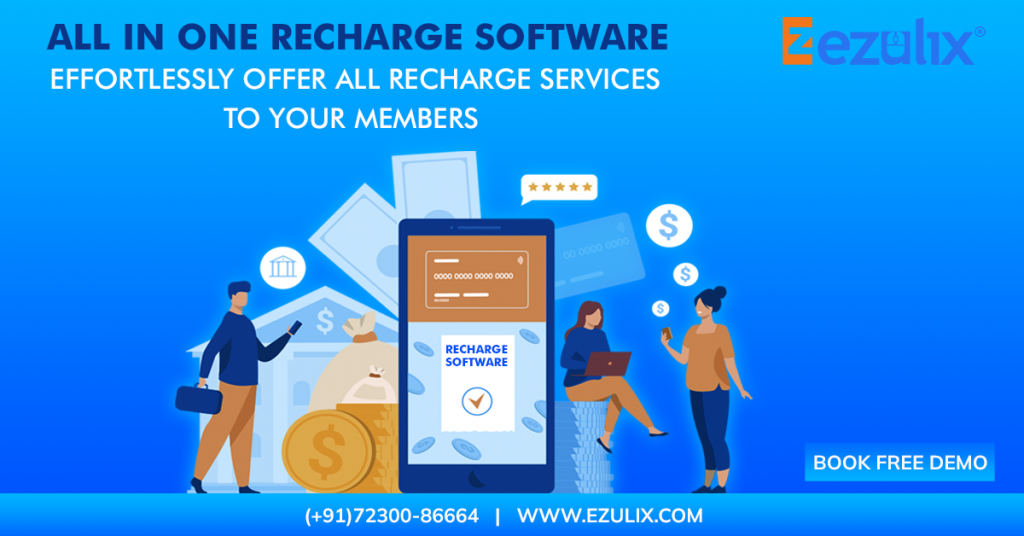 What is Multi Recharge Company?
A multi-recharge company is a business that provides a platform for customers to recharge their prepaid mobile phones, pay their utility bills, and perform other transactions using a single account. These companies often offer their services through websites, mobile apps, and retail outlets, and allow customers to recharge multiple devices and accounts at once using a single payment. Some multi-recharge companies also offer additional services such as booking tickets, AePS service & pan card services.
In short, you can start your own multi-recharge company as an admin and can make it a handsome source of Income.
How Can You Start a Multi Recharge Company?
Starting a multi-recharge company typically involves the following steps:
Identify the target market and determine the services that the company will offer.
Obtain the necessary licenses and permits to operate a business in your jurisdiction. This may include a business license, sales tax permit, and any other permits required to sell the products or services you are offering.
Set up a system for processing payments and managing customer accounts. This may involve integrating with a payment gateway or setting up a merchant account to accept credit card payments.
Acquire the necessary equipment and software to run the business. This may include a computer, printer, and phone system, as well as specialized software for managing customer accounts and processing transactions.
Establish relationships with vendors and suppliers to provide the products and services that you will be offering to customers.
Develop a marketing and advertising plan to promote your business and attract customers.
Train employees on how to use the equipment and software, as well as how to provide excellent customer service.
Starting a multi-recharge company can be a complex undertaking, so it is important to carefully plan and prepare in order to succeed. To start a multi-recharge company, you need an all-in-one recharge software that allows you to offer all online recharge services to your members and earn a commission.
All-in-One Recharge Software – Effortlessly Offer All Recharge Services to Your Members
So If you are planning to start your own multi-recharge company and looking for the best all-in-one recharge software then you are at the right place.
Ezulix software is a leading multi-recharge software development company in India over the last 7 years. We have a huge team of skilled and experienced professionals who are experts in developing mobile recharge software.
We offer you fast, secure, and fully customized all-in-one recharge software with multi-recharge services and advanced features. By using Ezulix multi-recharge software, you don't need to integrate a payment gateway and all. We provide you with complete b2b recharge software for multi-recharge businesses. You can create unlimited members all over India and can earn a commission by offering multi-recharge services.
Conclusion
So here we learned what is a multi-recharge company, how you can start your own multi-recharge company, and which is the best all-in-one recharge software provider company in India. For more details visit our website or request a free live demo.
2,549 total views, 7 views today