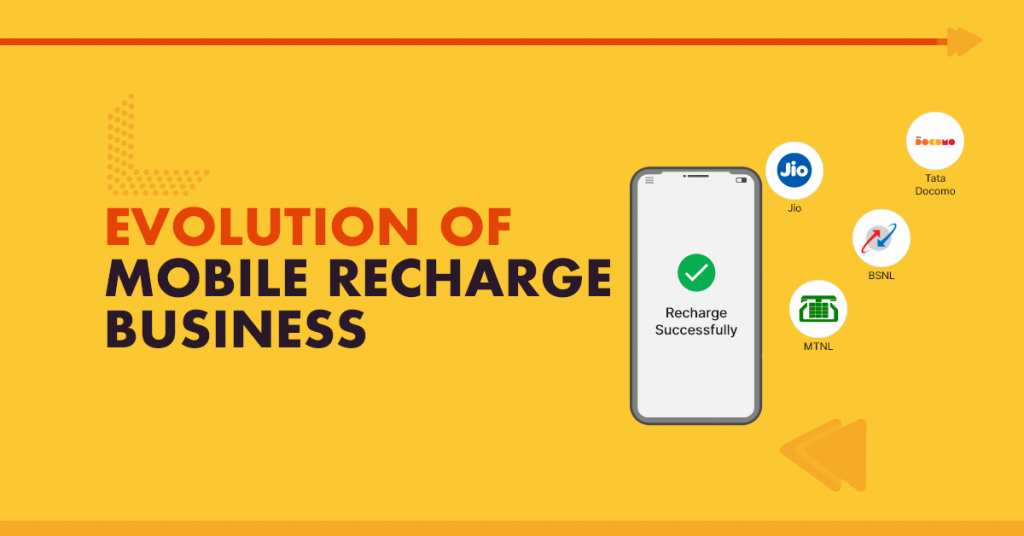 Nowadays mobile phones have become the most important source of connectivity for people all over the world. People are spending most of their time on mobile phones. This is responsible for the increasing trend in the mobile recharge business.
The average time spent on a mobile phone has increased over a couple of years due to easy internet availability. Mobile recharge has become easy to do a thing for everyone.
Service providers are focused on providing their end-subscriber with innovative ways of recharge. These are easily available and also cost-effective.
In this age, where mobile phones are too important for everyone, service providers have adopted software as an answer to customer's need.
Mobile Recharge software is convenient to use as there is no need for any technical knowledge.  It also provides a gateway for carrying out multiple functionalities from an all-in-one interface.
An increase in engagement around mobile applications is one of the main reasons why individuals and businesses are adopting mobile recharge as a means of their income.
Are Physical Scratch Cards Still Alive?
The evolution of mobile recharge has eliminated the use of physical scratch cards. They are more comparatively costly to produce and distribute.
The digital method of mobile recharge has replaced scratch cards around the globe. It is also known as electronic recharge.
Customers found online mobile recharge more cost-effective and time-saving as compared to scratch cards.
We know very well that nothing beats the mobility and accessibility of mobile applications. This is one of the most important factors behind the increased online mobile recharge.
Is There Any Benefit of Online Mobile Recharge?
At the same time, the online mobile recharge platform also benefits the users by shrinking their go-to-market time.
Mobile recharges are not only changing the way how users interact with their mobile phones but are also changing the way of business.
The important part is how service providers are empowering their networks; simply with software and an app on phone.
The main motive is to shift the distribution of value away from traditional means (like scratch cards) and taking it towards digitalization.
This is helpful for not only customers but it helps businesses to take advantage of the cost-efficiency. It also allows swift and significant market penetration and scalability of operations.
It also makes it easier for operators to retain their customers and achieve their growing business targets. The mobile recharge business keeps on growing with the growing use of mobile phones and the internet.
Where a mobile user enjoys a fast and convenient way to recharge their account; at the same time, the operator enjoys a low-cost, high-engagement recharge solution.
It enables the operators to automate their operational workflow in pricing, distribution, and sales.
Conclusion
The mobile recharge business offers dual benefits. They help subscribers by offering a fast and convenient way to recharge their mobile phones.
At the same time, mobile service operators can gain a low-cost, high- engagement recharge solution to offer delivery and recharge through the mobile recharge business.
The rapidly changing telecom sector expects remarkable advantages. It is offering more facilities and easy recharge options for customers as well as service providers. For more details visit my blog or apply for a free live demo.
4,526 total views, 1 views today