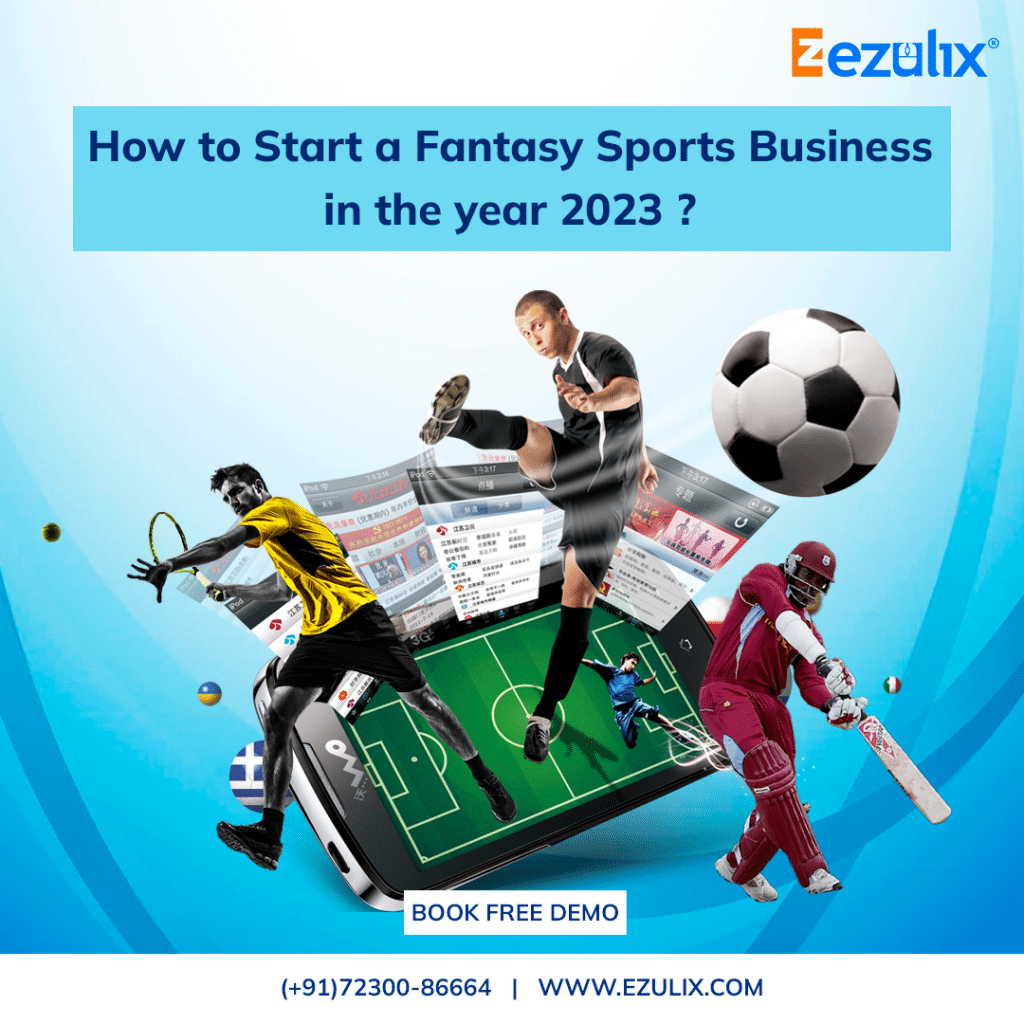 Do you want to take the plunge and enter the fantasy sports industry? Or are you enthusiastic about creating fantasy apps? If you are willing to build your fantasy sports software integrated with the application, it can be an effective period for this as the fantasy sports market is on the boom. This industry is among the fastest growing in the globe as more fantasy gaming applications enter the market. It has become the most remunerative business from 2021-2022. According to studies, the industry would grow to $48.6 billion by 2027. Its roots are in the US market, where it first appeared, and the Indian market has now been completely overtaken by its fame and presence.
There are a number of sports that may now be played online and connected with their real-life players has increased, broadening the reach of the online gaming industry. Here are some things to think about before you develop a fantasy app. They will assist you in determining the category you want to select and the kind of app you want to create. We have created this blog to walk you through every facet and citation of the fantasy sports app development.
Citation of Fantasy Software Development Process
Objectify your Specific Requirement
Prior to the launch of a fantasy sports software, you should have a clear vision of where you want your company to be in the future years. For instance, if you are a business person and are willing to start a business, you would anticipate receiving a big return on your investment. User Engagement and user-focused apps are something you should consider if you're willing to work with brands and multimedia. Your amazing idea will influence the development of your business, so you should conduct adequate research to choose the greatest fantasy app idea.
Contract Your Target Analytics
This is a crucial step for any firm that aims to last for a long time. You must target a more specific audience when launching your dream app. It will assist you in identifying your target market and creating the fantasy sports app in accordance with their needs. You must not only comprehend the types of users who would predominantly use your app for sports, but you must also understand their language and design the app with them in mind.
List Down the Sections  
The next stage is to decide which sports you want to include in your application. Your decision should be based on the preferences of your target audience. You are required to join well-known sports leagues that you're demographic like. The most popular sports include basketball, tennis, cricket, football, kabaddi, and hockey, and in addition to this industrialists also prefer to add some bidding games, i.e. poker, teen patti, rummy, andar bahar, roulette, etc.
Competitors Analysis
If you're looking to fit into a certain industry, you should first examine all the strengths and shortcomings of the competitors. You must provide for their unmet needs as your rivals have already catered to a wide range of audiences. Therefore, before beginning, you must learn from the mistakes made by existing platform owners and remember them all so that you won't do the same mistakes repeatedly.
Develop a Business Model
After conducting the study, you must create a specific business model. If you are heavily involved in business development and lack the time to do background research or add taste to your fantasy sports app, you may hire a mobile game development company that will help you every step of the way. On the other hand, if you want to give your fantasy app a unique style, there are several fantasy app innovations that can meet your needs.
Marketing Fantasy Sports Launch
It is well-known that the best product is the one that is well-known to everyone, not the one that is best in every element. Your fantasy app development company may experience higher expansion in the current industry with the aid of a solid marketing plan. Thus, it is crucial to understand your market, identify their preferences, and incorporate those preferences into your business plan.
The crucial phase of your fantasy sports software firm, where everything is vital to every facet of your future operations, is the launch. There is no scope for expansion if you don't plan for the launch and make your debut much more effective and attractive in the eye of your competitors.
Salient Features of Online Fantasy Sport Software
User Landing Page
Admin Landing Page
Player Profile
Home Page
Tournaments and Achievements
Multi Payment Gateway
Referral and Bonus
24*7 Tech Support
Estimated Fantasy Sports App Development Cost in 2023
It is just an estimation and helpful to plan a full-fledged fantasy sports app development as per the client's budget. It depends on what platform or technology come into use and what advanced features integration needed. If you want to develop an app using Android then the estimated cost starts from $4000 to $15000, whereas for iOS it starts from $5000 and can go up to $20000.
Advanced Tech-Stalk used for Several Interfaces
Backend Technologies – Laravel, NodeJS
Frontend Technologies – Angular JS, ReactJS, Bootstrap
Mobile App Technologies – Android, Kotlin, Swift, Flutter, React Native
Utilizing the aforementioned technologies, professional fantasy software developers ensure that your fantasy app will run quickly and robustly. It will give your user a rich UI experience and mobile responsiveness, increasing the number of users of the program.
Summary
Prior to selecting the finest option for your needs, you must first identify your business's budget and goals. You can visit service provider's website and submit the form with all the details of your project, you may get in touch with them. You need to hire a gaming app development expert to create the greatest fantasy software for your company in 2023.
1,321 total views, 9 views today