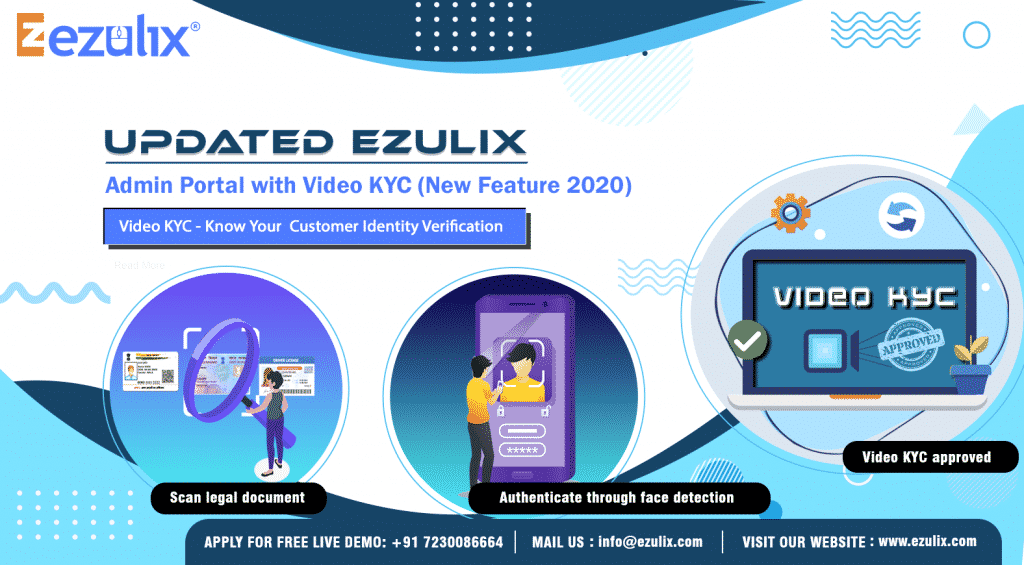 We are living in a world of technology. Everything is going too advanced with new technologies. If you are in the market, you have to be advanced and updated to survive. But the truth is everything has an advantage as well as scarcity. If we talk about payment, Indian government is emphasizing on cashless transactions. To create a cashless society in India, the government started AEPS services in 2012 under the digital India project.
AEPS service is most trending today for cash withdrawal, especially in rural areas. If you are in CSC industry and have running your own b2b, b2c, and reseller admin portal then you have faced many fraud transactions. Many of your members attempt fraud transaction or they don't return money to customers. But due to lack of their exact identity, you are unable to catch them. This occurs because you don't have their real Identity. Actually the scenario is, they started work with you with a fake identity and you also don't pay attention to it, that's why it happens.
By keeping this in mind and to stop all these frauds, Ezulix Software is adding on Video KYC solution in its updated admin portal. These will provide you complete security and exact member's details so that you can track them easily to collect back the money.
Here we will discuss, what is video KCY, its advantage, how it works for you. So without wasting time, I come to the point.
What is Video KYC Meaning?
KYC stands for know your customer. It is the detail of customers which you use as the identity of a customer. To start AEPS service in the portal, members request to approve KYC. Earlier they had to provide you KYC details through KYC form and you have to do force approval to start their AEPS service. But this method was not so authenticated and reliable. Sometimes members provide you fake information and admin didn't have any source to authenticate that information. This is the reason, the fraud case was increasing.
Recently we are launching a video KYC feature through which all details of members will authenticate by reliable resources. It will help you to check your customer's authenticity with all the essential information.
What is the Advantage of Video KYC in Your B2B Business?
 As an admin now you can check the authenticity of your new members and can verify them. Now you can store all the details of your new members either he is a master distributor, distributor, and retailer. We have updated our advanced Ezulix admin portal by adding on a new video KYC feature which facilitates you complete details of all new members with storage backup. Along with this, there are some key advantages of video KYC which are the following-
Video KYC helps you to check the authenticity of your customers which results in nill fake profiles. This video KYC process ensures complete and authenticates details of customers via reliable sources which help you to avoid fake people.
Video KYC is also known as digital KYC which is paperless work. It needs your verification document and face detection for the KYC process.
Although, video KYC is a paperless process that helps to reduce per KYC cost from 150 rupees to only 20 rupees which results in low operation cost.
Manual KYC was a time-consuming process in which you had to fill the form and wait for approval. But in video KYC, members can approve KYC in just 2 minutes. This is a time-saving process.
Although video KYC facilitates you authenticities of your members which results reduce in the fraud rate. Still, if any member attempts any fake activity, you can report against them and you can track them on the basis of their KYC details.
So these are advantages of using video KYC as admin. It helps you to connect with the right person and stop fraud apprehension.
How Video KYC Process Works?
So here we will learn how video KYC process step by step. Whenever any new member opens your portal for login, he will get an additional box as video KYC notification.
Which inform member to precede video KYC through the app before login. Member can authenticate KYC through all following legal documents.
Aadhaar Card
Pan Card
Voter ID
Passport
Member may approve KYC by using any one legal document. To approve KYC, they have to follow all the below steps.
After opening the app, first, he has to submit his mobile number linked with the document
Member get an OTP on the mobile number
After submitting OTP into the app, you have to scan any of the document
Scan your document (For example Pan card) and press next
App need face detection (Blink eyes to complete detection)
If detection authenticate, you get all the details of the member
So this is a very easy process to perform KYC through the video KYC process.
Conclusion
So here we learn what video KYC, its advantage is and how it works. Ezulix software is one of the best b2b admin portal provider company in India. We are adding on the video KYC feature in our updated version. So if you are planning to start your own brand b2b business, you can start with us and can provide the best experience and security to your members.
I hope this article will help you to understand the importance of video KYC in b2b business. If you have any queries, please comment or you can directly contact our executives to apply for a free live demo.
5,543 total views, 7 views today