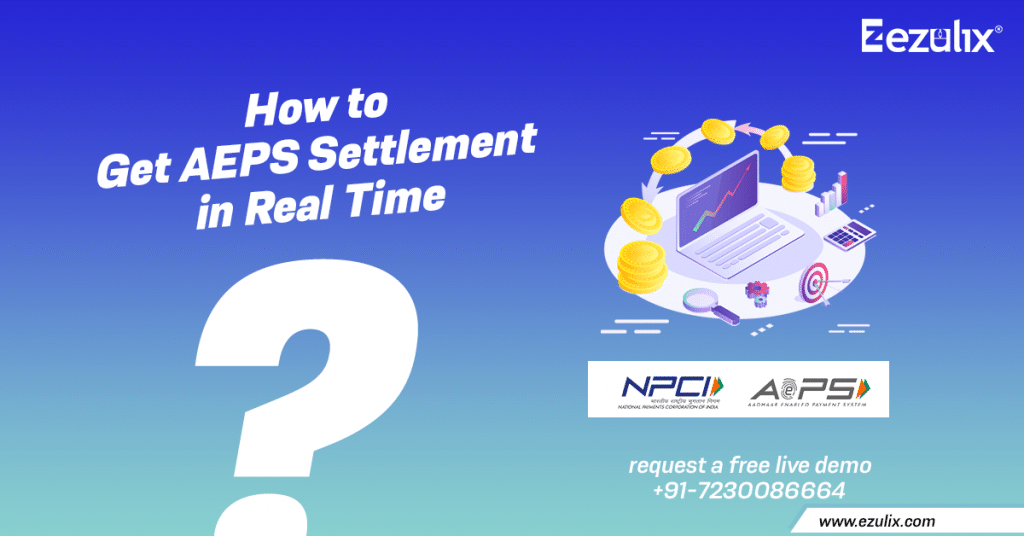 What is Aadhaar Enabled Payment System (AEPS)?
Aadhaar enabled payment system (AEPS) is a type of payment system which enables us for the cashless transaction. By using the aadhaar card number and fingerprint authentication, you can use it. This project started since January 2016 by the Indian Government. In this project, they linked all bank accounts to their aadhaar card number which enables us for basic banking transactions by using aadhaar card.
By using AEPS, you can easily perform basic banking transactions like cash deposit, cash withdrawal, money transfer, and balance inquiry, and mini statement facilities. This is a very easy, safe and fast cashless transaction facility. Only by using your aadhaar card number and your finger impression, you can perform all your basic banking actions. The only thing which you required to use AEPS service is, your bank account must be linked with the Aadhaar card number. 
Ezulix AEPS Settlement System
Ezulix software is well known AEPS service provider company in India. If you are new in this industry or working here for a long time, you surely heard about Ezulix software. The main reason behind it very simple that is the best service, best support with a professional business attitude that attracts almost every single person at once who are working in this industry. In simple words, I can say that we believe to deliver quality, not quantity. 
Now I come to the point. 
AEPS settlement?
If you are working in the AEPS business, this is a very familiar term that people used for transferring money from an AEPS wallet to a bank account. In technical language, we use word settlement for this process. 
In simple words, you can understand it like, when a customer comes to you for an AEPS cash withdrawal. In this cash you get the amount in your AEPS wallet and give him/her cash amount. 
Am I right?
So what is actually happening. 
You are getting lots of amount in your wallet but you are unable to use it. At this situation, you need to transfer this amount into your bank account. This process is known as AEPS settlement. 
Most of the AEPS service provider companies provide AEPS settlement in T+1. It means the total amount that you will get today in your AEPS wallet will be transferred into your bank account tomorrow. 
At this situation, agents have to face problem regarding funds to run their AEPS business smoothly. 
To resolve this problem, Ezulix software integrated a new feature as AEPS payout. 
By using this feature, now agents are enabled to settlement their amount into a bank account in real-time.  It means by using Ezulix AEPS, agents can settle their AEPS wallet anytime without waiting. AEPS payout works in banking hours. 
But what about after banking hours?
If any agent wants to settlement their wallet at night then there was not any solution. 
To resolve this issue, we have recently added an Xpress payout facility to our members that allow them to get AEPS settlement 24*7 without any down-time. 
So If you are planning to start your own AEPS business and looking for the best AEPS portal, this is best place for you. 
How Agents Can Register for AEPS Service
Earlier agents had to register for AEPS service by submitting manually KYC and they have to wait for the approval. Now we have upgraded the system and added few more security gateways that make it more safe and secure. Now to register AEPS service through Ezulix AEPS panel, members have to go through these 3 security gateways that make sure the real-identity of members. 
So If you are a genuine person and want to run your AEPS business honestly and successfully, this process will help you a lot. Now you can authenticate the identity of your member so that you can save your panel from unwanted activities. Do you want to learn more about the AEPS registration process of Ezulix? 
Conclusion
So here we learned what is AEPS settlement and how you can get real-time settlement all day by using Ezulix AEPS. For more details about AEPS business or AEPS service,  visit my blog or apply for a free live demo now. 
8,481 total views, 1 views today