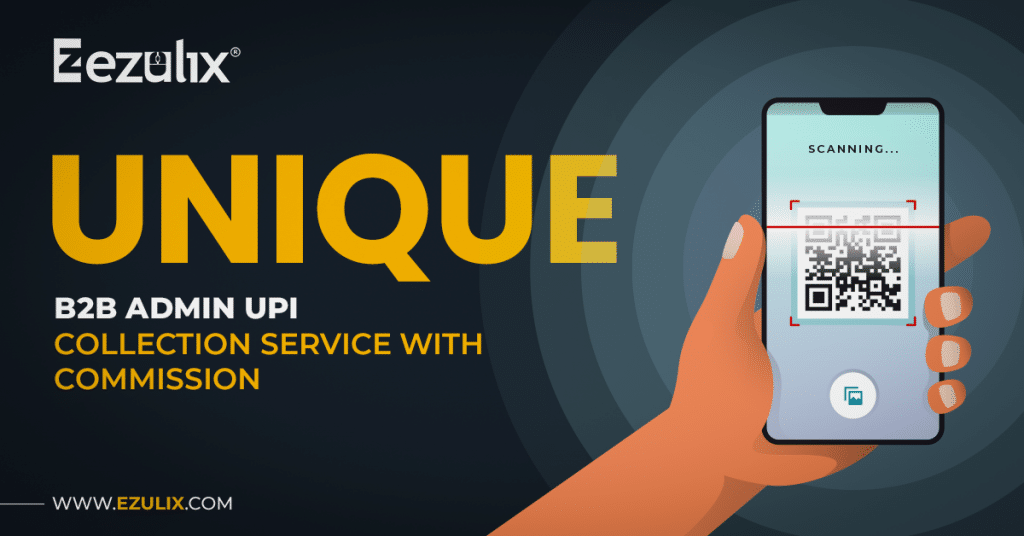 Time is changing, payment methods are evolving and we all are witness of all these changes over the years. Before November, 2010 when NPCI launched digital payment system as IMPS, Indian payment framework was based on cash. After this picture of Indian digital payment has been changed. Today here we will discuss about UPI collection service and its role in banking now a day.
So keep tuning because at the end I am going to reveal a secret that may change your life.
Before jumping on UPI collection, we have to learn bit about UPI.
What is UPI?
UPI stands for Unified Payment Interface. This is a system that powers multiple bank accounts in a single mobile application. You can use multiple banking solutions in a mobile application and can regulate transactions.
This system is based on IMPS infrastructure that is instant payment system through UPI address or QR code.
In simple words we can say, this is a single window mobile payment system that allows instant payment between multiple banks.
There are multiple apps in market with UPI service like Google Pay, PayTM, PhonePe, Truecaller, Whatsapp, and many others. Google Pay is pure UPI based system through which you can transfer money from one bank account to another bank account through UPI ID or QR code.
Today we experience on most of the retail stores are using PayTm and other UPI system to accept payments. These methods are increasing sales and encouraging digital society in India. To use these services, these retail stores have to pay small amount as surcharge.
Surprise.
Today I am going tell you about an unique UPI collection service where admin and merchants will earn commission in place of paying charges.
Is it exciting?
It means now along with accepting payments, now members and admin will EARN.
Unique UPI Collection Service with Commission
Ezulix Software is a leading custom software development company in India over the last few years. We are expert in developing all Fintech solutions based on innovative technology. Our advanced b2b admin portal is most popular product in Fintech industry. Today we have more than 500+ active Admin and almost 1M active users all over India.
Our skilled and experienced professional team developed fully customized b2b admin portal integrated with all b2b services like recharge, aeps service, bbps service, pancard service, money transfer, micro atm, travel booking, prepaid card and many others.
Now we are introducing another fintech solution in portal so that you can explore your business and profit up to next level.
Yes, here I am talking about B2B UPI Collection Service.
We have integrated new UPI collection service in our portal. Now members can generate UPI address or QR code for payment by using their admin app and can accept payment directly in AEPS wallet.
This is fully secured and fast payment method with 100% success ratio. We are only company in India who are offering this service. Admin and members can earn commission on each and every accepting payment.
Benefits of Using Ezulix UPI Collection Service
There are number of benefits of using Ezulix UPI collection service that make it more popular and different from another UPI services.
Our UPI collection service work on immediate payment system
24*7 activate
Customers can paying using any bank's UPI app
Transactions are carried out through UPI address and QR code
Admin and members can earn commission on each payment
Easy, fast and highly secured Instant payment system
So these are benefits of using UPI collection service.
Conclusion
So here we learned what is UPI, UPI collection service and its benefits. Now you can integrate  UPI collection service in your portal and can provide more value to your members. For more details visit my blog or apply for a free live demo now.
5,616 total views, 3 views today