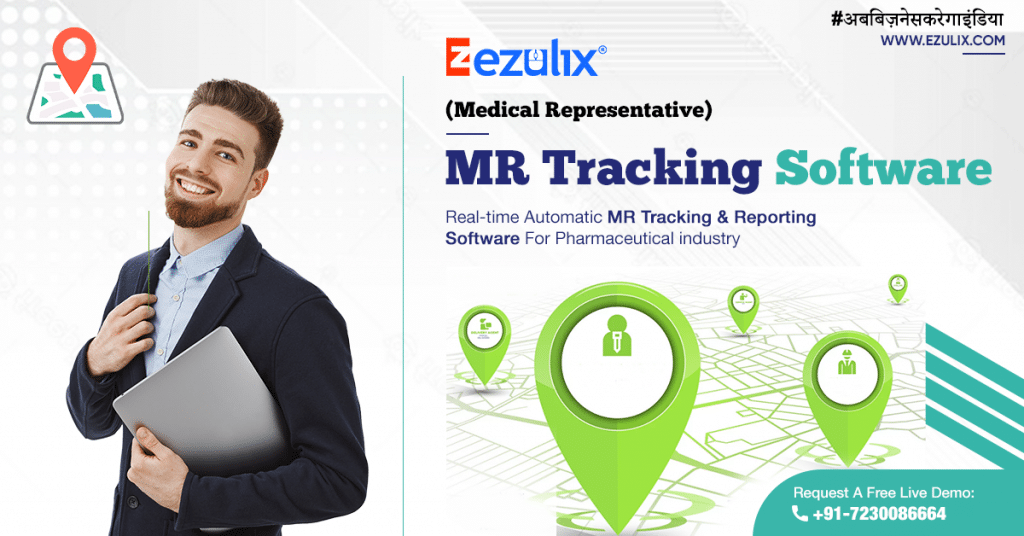 MR reporting software is an online solution that provides you a way to manage and automate your field sales force. India's most successful pharma companies use MR tracking software to analyse the field activities of their MR agents. This field employee tracking software helps managers to track their agent's location, their call time, present location, and many other tracking factors. These all factors help managers to analyse agent's efficiency as well as productivity.
In this article, we will discuss India's best custom software development company who has a bunch of teams that is expert in developing high-quality MR reporting software.
So keep tuning with us till the end otherwise you can miss many fruit points that can hurt your field sales force strategy.
Why MR Reporting Software is Essential in 2021?
The basic rule of technology innovation is to make things easier and profitable for people as well as businesses.
MR reporting software is one of the best examples of this technology innovation. Today MR reporting software increasingly becomes the most demanding and unavoidable solution for the pharmaceutical industry.
The reason is very clear that this solution is providing transparent and logical data to managers through which they are able to screen their field sales force as well as they are qualified to boost productivity by controlling factors like reducing waste time and improving effective working hours.
Without this MR software, it will be very hard for managers to control sales force productivity as well as costing. Lack of technology, managers will feel helpless to track their field agents activities. Along with this, they can't even assign work to their field employee anytime that is very easy now a day with just a single click.
In short, we can say, MR software is today's demand and smart people always invest in things that help them to improve their business.
Best MR Reporting Software That Drive Growth
Ezulix software is a leading custom software development company in India over the last few years. We have a huge team of professionals who are experts in developing on-demand software solutions based on business needs.
Our team always works on innovative technology so that we can provide you best solution for your business. Here we are going to talk about our one of the best development solution.
Yes, here I am talking about MR reporting system. In the process of developing any software development, we go through its core need. So that we can develop a perfect solution that matches your business needs.
Our MR reporting software fulfils your entire business requirement. There are a number of features of our MR tracking software that can help your managers to track their employee's performance.
MR Agent Management
Pharma Shop Management
Doctor Management
Location Management
Call Management
Daily/Weekly Reporting Management
Bulk Report / Data Management
So these are all the key features of our MR reporting software that you can use to drive the growth of your business.
Conclusion
So here we learned why MR reporting software is a very essential tool for the pharmaceutical industry and which company develop best MR reporting software.
Along with software, we provide you after-sale service in which If you face any issue, you can use our ticket system and can raise issue. We provide you a ticket number and you will get resolve the issue within 24 hours.
For more details visit my blog or apply for a free live demo.
3,654 total views, 1 views today