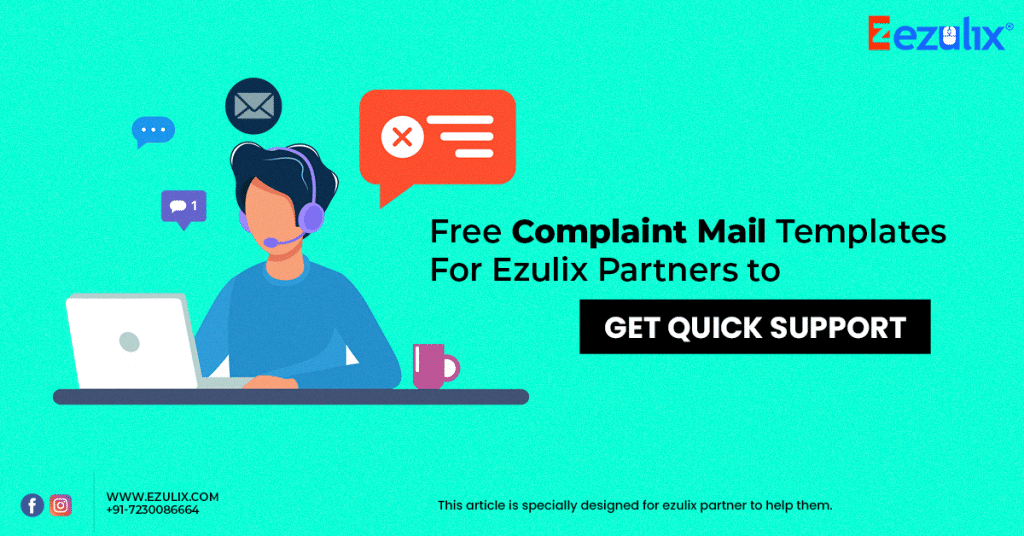 Are you an Ezulix partner and do you have an Issue regarding mail complaints?
Are you hesitating to mail to get support on your problem?
Or still you are confused about documents that you should provide for a specific issue?
If YES, then this article will resolve all your issues.
Here I will teach you everything small and big things that will help you to get smooth support.
So without wasting time, I come to the point.
First of all, I have heard many times that there is a lot of admin who is not comfortable with mail.
If this is true then I would like to advise, must learn few basic technical activities that you need to perform in daily life like mailing etc.
But If you don't know, it's ok, here I will teach you to step by step.
How to Compose an Email?
So here I will tell you how you can compose a mail through Gmail.
Open any browser that you prefer and type www.gmail.com on address bar and enter
Now login with your Google account by entering Gmail address and password
At top left you will find COMPOSE button, click on this
Here you will get new message box with 4 options like TO, CC, Bcc and Subject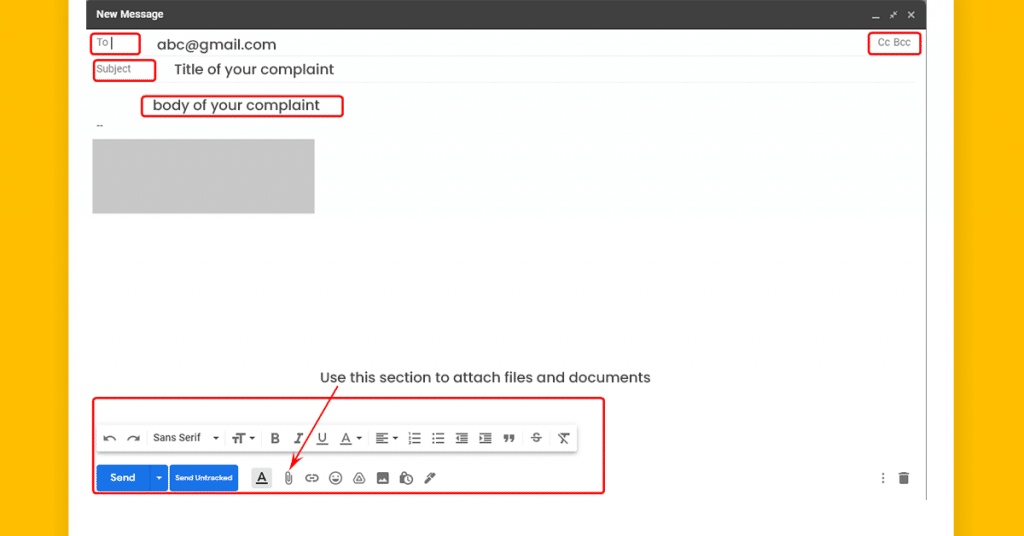 In 'To' box you have to fill mail for whom you want to compose mail
'CC' and 'Bcc' options are used to mail more than one person
'Subject' is for the topic for this you are composing this mail
After completing this, just after Subject, you can type your mail in Body section
You can also add image, documents in mail by using lower bar options
Mail has composed, now just press send button to send the mail.
Is it hard?
Not at all, all big companies use mail for conversation. This is a professional way of conversation incorporate.
Now we should have a small discussion about all the issues that you have faced in business and which documents you should share on mail based on your issue.
This will help you to get solutions to your problem very fast, easy and in a systematic manner.
This is our initiative towards our clients to make our support system more effective and smooth so that you can run your business easily.
What You Should Mail for Specific Issue?
Here I will explain to you all the possible issues and what you should mail for this.
Always Use Registered Mail ID
The first and most important thing is always mail from your registered mail Id that you provide us at the time of the deal.
Admin Panel is LOCKED
If you fill in the wrong password 3 times, your admin panel got locked. To solve this issue, just take a screenshot of your login dashboard and drop a mail. SIMPLE, nothing else.
Recharge Dispute
If you have any dispute regarding recharge, DO NOT MAIL.
Just go to API panel and raise dispute by pressing the DISPUTE button.
Note*- Suppose your member recharge a customer's mobile and show success in the API panel but the customer claim that he didn't get the recharge. In this type of case, you should mail us with the following details-
Transaction ID
Amount
Date
Operator
Mobile Number
Call recording of customer with operator's support team
You have to mail all details to us to resolve this type of issue.
Any Issue Regarding AEPS
In case of an AEPS issue, you have to mail all the following details-
Member ID
Amount
Date
Transactions ID
Support Regarding Mobile Number Change
If you member wants to change mobile number.
Just mail with subject mobile number update, member ID and new number that he want to add.
Mobile Number Change in Header & Footer
As an admin, if you want to change your website mobile number then just mail with the subject please change the mobile number in the header and footer and provide the new mobile number.
If DMT Transaction is Under Process
If your DMT transaction goes in under process that is in a very rare case, Be patient, DO NOT MAIL and wait for 48 hours.
Pending Recharge
In case of pending recharge please do check the status from the admin panel in report>pending recharge option >mark all recharge and click on check status button it will be clear, DO NOT MAIL.
If mATM Transaction not Add in Wallet (First Time)
Rarely we saw this issue that sometimes mATM first transaction does not add in the wallet. Don't be worry, just drop a mail with member ID, amount, date, transactions ID.
Technical Errors
If you face any issue regarding technical problems like 404 errors etc. Just drop a mail with the screenshot of the screen and member ID.
New Service Add
If new services do not update in your panel, just drop a mail with the subject please update the following services and mail all service's names point to point.
Mail for SMS Purpose
If you want to integrate the Whatsapp feature in your panel just drop a mail with subject mail for SMS purposes and provide a Whatsapp number.
For this, you have to pay 1000 as registration fees and you have to pay 500 rupees per month.
To Delete KYC
To delete KYC, just mail with subject deletes KYC and provide member ID.
Change Design
If you want to change your portal design, just drop a mail with the subject change design. Mail with all points that you want to change and you can also provide a reference link.
API Add
If you want to add new API of any service, just mail with a subject API add and drop a mail with API link, user ID and password.
Any Issue Regard Any Service
Apart from all these, If you face any issue, just drop a mail with the transaction ID, member ID, amount and date and JUST WAIT FOR 24 HOURS. Don't Call Before 24 Hours because we solved all issues within 24 hours.
If your issue doesn't resolve within 24 hours, you can call to our support team on the given mobile numbers +91-7230086662, +91-7230086669. We are always stand-in to help you.
Conclusion
So here we learned how you can compose an email using Gmail and what you should mail for any issue to our support team.
I would like to suggest you just bookmark this article into your browser so that If you face any issue, you don't have to hectic, you can check it anytime that what mail you should do.
I hope this article will help you to get a better support experience from our side.
2,381 total views, 1 views today