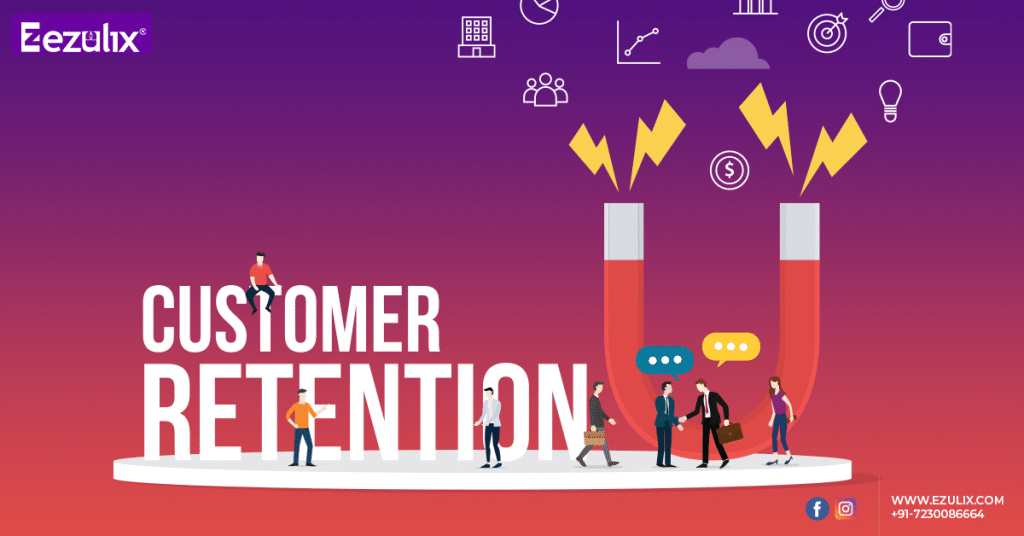 If you are in b2b fintech in the industry and struggling with retaining your retailers active with your b2b business then this guide will help you.
Whenever I talked to the admin about their business, they always worried about retaining customers (their retailers).
Most of the admin complain that there are a number of b2b service provider companies over there and retailers easily switch with another company.
So resolved this problem and get back to your retailers and hold them with your business, I have prepared this foolproof guide.
Last weekend I hold a meeting and talk to my team on all these active problems and get a few amazing suggestions that can surely help you to keep connected your retailers with your b2b fintech business.
So without wasting time, I come to the point.
What is B2B Fintech Industry?
B2B fintech industry is allowing b2b companies to access and operate tools and services to create solutions that help people to use financial services in an easy way.
Today number of b2b fintech companies in India that is providing b2b solutions that are helping society to get done things easily. If we talk about AEPS service that is helping people to use basic banking services without going bank or ATM.
Another utility bill payment service allowing to pay all utility bills online without waiting in queues.
So we can say the fintech industry is helpful to society to get things easily and securely.
Top 11 Customer (Retailer) Retention Strategies that will Work for Your B2B Business Surely
As I told you last week I hold a meeting with my team and they suggest me few amazing Ideas for customer (retailer) retention that will definitely gonna help your business.
So If you are an admin and want that your retailers to only stay with your business forever and help you to grow your business as a loyal partner, go through these points very carefully.
Let's dive right in.
Provide Proper Training of All Services
Ok, let's start from very first day, when first time, your retailer joins your business.
This is the point when you can put a positive impression of your business in your retailer's mind.
Just contact to him, talk to about which services he/she wants to use through your portal. Provide him a complete tour of your portal. Help him to install your business mobile app. Tell him about all services of your business that he can use.
In short, give him proper training of all services that how he can use and what to do If he faces any issue.
This effort will help your business to set a BIG Impression for your retailer.
Keep in Touch with Your New Members
Although, they are new and have a chance to switch to other businesses If they face any small issue.
But If you regularly connected with your new members, talk to them, ask about service and consult with their issues, this will help you to build trust of your brand for your member. They will feel that you are important for them and they will like to share their experiences with you except switching to another business.
Be Proactive with Customer Support
It doesn't matter for which service industry you belong to, customer support always plays a vital role in your business.
Always remember, be proactive with your retailer (customer) support. Try to understand the problems which they are facing in business. Talk to him and ask about their experiences in the market so that you can understand what issues they are facing to boost business.
After analyzing their issues, talk to your service provider and resolve them before your retailer feel it big.
Offer All Services and Good Commission
If you are able to provide all b2b services that are trending in the market, I make sure you that they will never think to leave your business.
Offer them all fintech, non-fintech, offline services that help them to explore their business. If they earn more they will trust you more. You can also attract them with comparatively high commission.
Show them the scope that they can cover all markets by offering all services using your b2b admin portal.
Reward Retailers for Their Efforts
Everyone loves rewards for their work hard. So If you fill that any retailer really working good, encourage him with rewards and appreciation.
These are small things that build your brand value and well as your marketing acceptance in the market.
Always focus on solutions, encouragement and growth of your retailers this will lead you towards the success of your business.
Create a Community of Your Business Partners
You can use technology to help you to engage your retailers with your business.
Create a whatsapp group and add all your retailers and connect with them through daily updates, offers, new business strategies to boost business or you can motivate them with good business quotes.
In short, this is an easy way to connect with your all retailers easily and If any member leaves the group, you can talk and solve their issue (may surely be something disturbing him).
So you can use this tactic easily to connect with them.
Listen Your Retailer to Rule the Market
This concept is valid for all businesses. A retailer is a person who is directly dealing with customers. He knows everything about customer's behaviour, their need and how satisfied he is with your product or service.
So keep in mind, If you want to rule the market, first listen to your retailer and ask them about customers mindset, their needs and reviews about service.
Collect all data and work on it with your service provider. This way you can help you and your business to step up.
Keep Engage Retailers with New Targets /Offers
Keep in mind, If you leave your retailer alone, other businesses are ready to acquire them.
So keep engaging with your retailers. To engage with them, you can set new targets for them and attract them for rewards.
You can also provide offers on festivals and connect them with your business by offering them gifts etc.
In short, always be in touch with your members because never forget they are the backbone of your business and If your backbone is strong, no one can stop you to grow.
Revise Their Commission Based on Their Potential
This is another method that can motivate your members to boost business transactions. You can provide milestones to your retailers, If they fulfil your targets, you will revise their commission.
Actually, I consult twice with my team on this topic because I doubted that it can create controversy between members.
But finally, we decided that If we take it a positive way, It can be a proven strategy for your transactions because of It all about profit.
Suggest New Ideas to Retailers to Boost Their Business
Another fine way to keep engaging your retailers by suggesting them few new Ideas, strategies that can work for them.
You can share lots of things like basic information about the business that how to process AEPS, or you can share how to boost AEPS transactions.
Apart from this, you can share tips to attract more customers by visualizing your business in a different way.
Again, your main motto is to engage with your retailers by any means.
Organize Seminars to Educate Them
This is last but not the least. If you are looking your business for the next 10 years on top, you must have to invest on your retailers.
To keep growing, you need to learn new. Although your members are the backbone of your business, you can educate them by inviting to a seminar and can offer them a good lunch or dinner.
There are two big benefits of this. First, you can meet your members face to face and rest they can share all their doubts, their experiences about business, service, customers etc.
This data can help you to move on your business to the next level.
So these are the top 11 customer retention strategies that can help you to keep connected your retailers with your business.
Conclusion
So here we learned how an admin can keep connected with your retailers and can grow their business.
I hope this article will help you to clear all your doubts. Still, If you have any queries, visit my blog or request a free suggestion.
2,440 total views, 1 views today