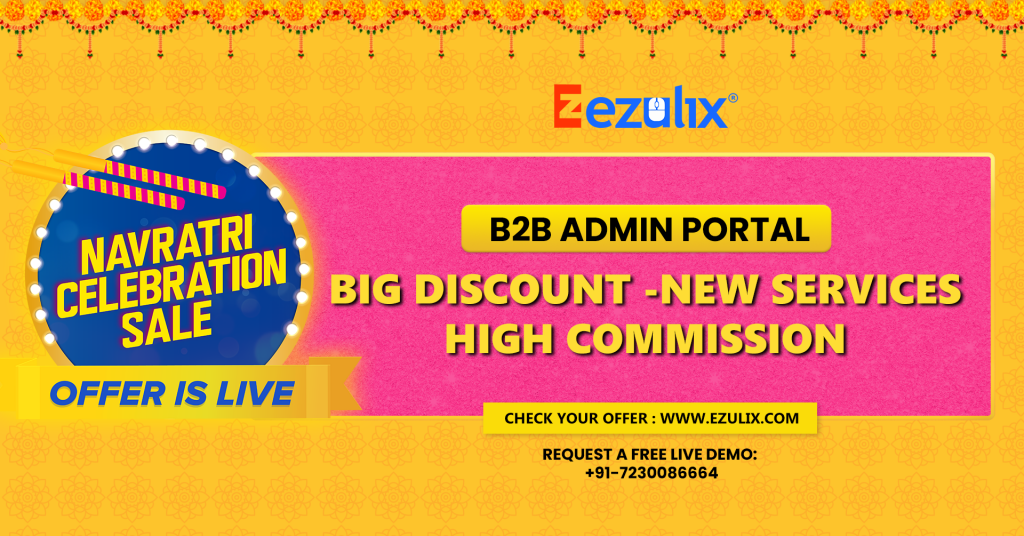 Navratri Celebration Sale is Live – Get Biggest Discounts on Recharge, Bill Payment and AEPS Services
If you are planning to start your own brand b2b admin portal and looking for opportunity then this is for you?
On the occasion of Navratri, Ezulix Software is offering a Navratri celebration sale. Make this festive season more exciting by starting your own b2b admin portal with Brand Ezulix.
Ezulix software is a leading AEPS service provider company in India over the last few years. Our skilled and experienced professionals team developed a fully customized and highly secured AEPS portal integrated with secured AEPS API. You can start your own AEPS business with Ezulix and can provide all basic banking services to your members and can earn the highest commission on all AEPS services. Check out all AEPS features here.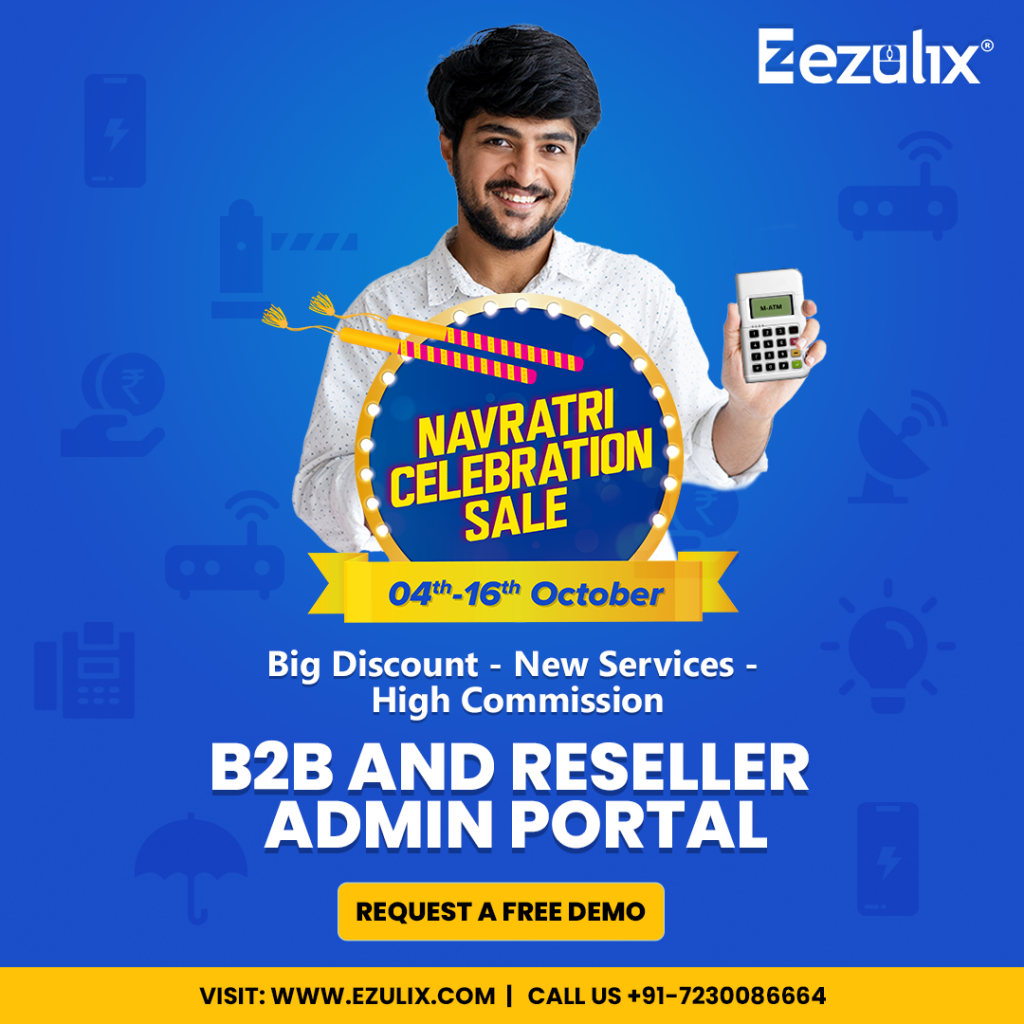 Along with AEPS, you can add on multiple services like mobile recharge, money transfer, bill payment, micro ATM, Pancard, prepaid card, travel booking and many more services into the AEPS portal by integrating multiple APIs.
How to Become an Admin?
You can start your own b2b business in just 72 hours. To start b2b business as an admin, you need a b2b admin portal. We provide you fully customizable b2b admin portal updated with the latest technology. This helps you to run your b2b business easily, smoothly and successfully.
Talk to our executives and request for a free live demo so that you can understand all features and services of our portal. Here our team describe you each and every part of our software that helps you to run your business.
Further after completing the deal, we facilitate manual training that makes you more confident and educated about our portal. Here you can learn how to make members, how to set packages, how to provide services to members, and many more things. After the manual training process, you are ready to boom in the market.
How do I Get Navratri Offer?
So If you are waiting for an opportunity to start your own b2b business that this festive season is for you. This Navratri, Get the biggest discounts on all b2b services. Hurry, don't miss this golden opportunity.
To get the advantage of this Navratri Sale, you have to visit redeem your offer here.
Are you excited about offers?
Here you can check out your favourite packages and can apply for a free demo.
For more details about offers and packages and commission directly contact to our executive. 072300-86664
2,717 total views, 1 views today