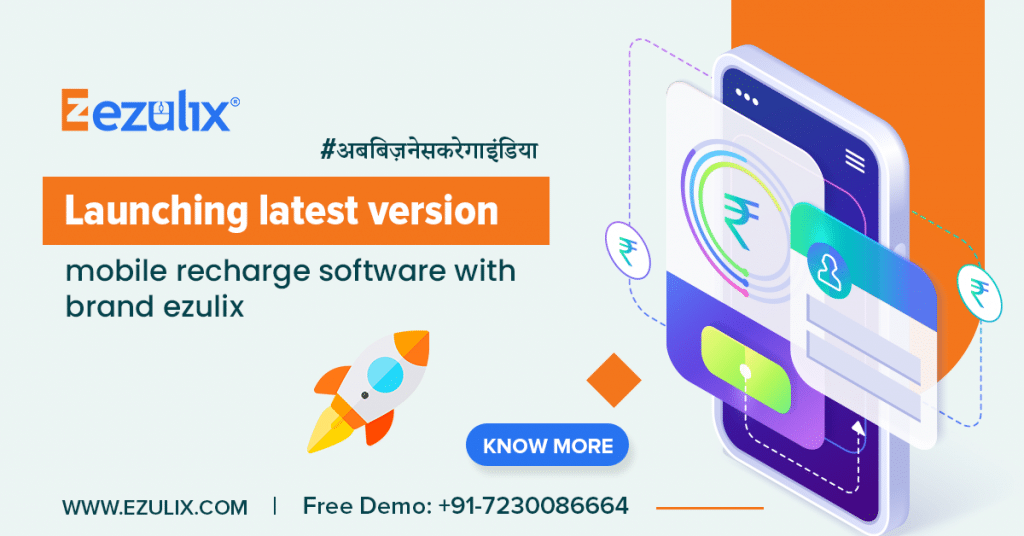 Good news for the recharge industry, now, we have launched the latest version of mobile recharge software with brand Ezulix, its fully upgraded version helping for recharge business owners to boost their recharge performance, and using this multi-system you can target your business goal. It's helping to make your strong network with any count of the master distributor, distributor, and retailers. In this upgraded recharge admin solution you will see many more new features which are helpful for admin as well as members.
In this upgraded recharge b2b software admin has full privilege to control their downline members, and each member has the right to do any recharge for their walk-in customers. In the panel MD, DT can make any count of members in his/her downline. Its fully customized software is specially designed & developed for the recharge industry, anyone can start their own multi-recharge business using this multi-recharge system and application.
Features and Benefits
In this recharge admin panel software, the admin can add multiple recharge API, bulk SMS APIs, and can manage each API through the admin panel. In the case of recharge API, the admin can control each API according to operator or API switching features, using these features admin can switch all operators instantly to another API or choose one by one as per admin choice.
Admin can manage website pages through the admin panel and can check daily sales, profit reports, in this mobile recharge admin panel available full accounting modules which help to calculate daily profit.  And if you have any lapu system, then you can connect your lapu system with this recharge solution through API document. And much more features were added in the latest version of the recharging software of Ezulix.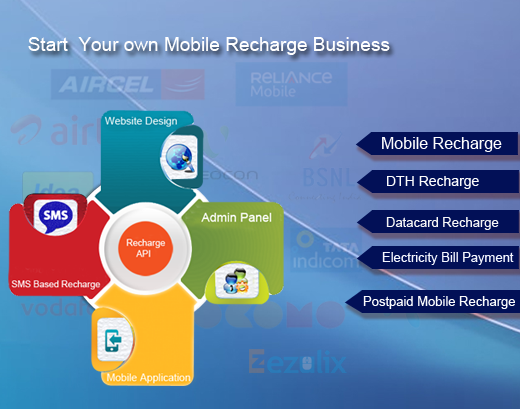 What We Offer You?
We offer one of the mobile applications which is developed in android platform and best margin mobile recharge API, which is connected to the system, so you can start your own multi recharging business without searching other options, its web-based application software accessible anywhere by you and your members and each member can do any recharge for their walk-in customers through web panel, mobile application, and one more feature offline SMS recharge. Any startup can start with this recharge b2b software to create a strong network of distributors, retailers and grow in the recharge business. Tap here to discover more about all in one recharge software.
Conclusion
So here we have discussed latest version of the mobile recharge solution and how you can start a recharge business with your own brand name and logo.
For more details visit my blog or apply for a free live demo.
6,624 total views, 1 views today