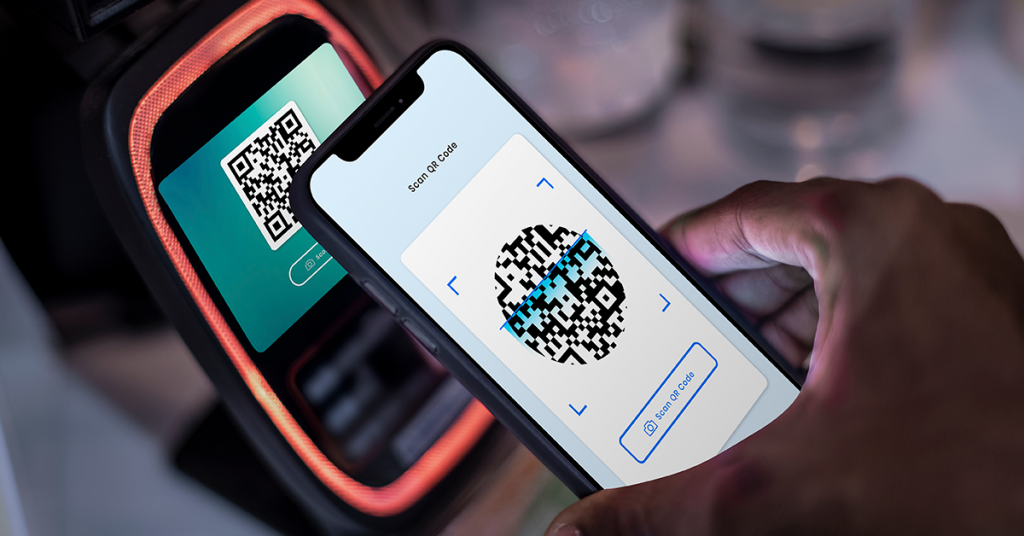 Before years, digital society was only a dream for India but today the picture has changed. The government is also emphasizing on cashless society in India. This is the reason today over 79% of people in India is supporting a digital society.
Today the core surface of payment has changed. A big part of the population is going cashless and fearless. AEPS has played a vital role in generating a digital society in India. National Payment Corporation of India has started this service to penetrate banking solutions in rural and semi-urban areas where banks and ATMs are now available.
An idea behind AEPS service was providing banking services to all sectors of society so that they can contribute in the economy.
But AePS popularity in India changed the complete picture of digital payment. If I go to states over 21978.51 crore transactions performed in January 2021. You can imagine now how popular is AePS in India.
So here we will discuss why AePS is known as an emerging player that is encouraging digital society in India.
AEPS is Big Player That Encouraged Cashless Society in India
AEPS stands for aadhaar enabled payment system that allows all bank customers to use banking services. To use banking facilities customer's bank account must be linked with aadhaar card. In short, we can say that is aadhaar based banking service that can be used without going bank or ATM.
AEPS service was launched in India at November 2010. Before this, digital society was only a dream for India.
But by launching aeps service in India, NPCI took the first step towards digital society in India.
Here we will discuss top 5 points or we can say features that encouraged digital payment in India.
Withdrawal Money Using Unique Identity Number
By using AEPS service, bank customers can withdraw money from the bank account. To withdrawal money, he has to visit his nearby AEPS service provider or BC (Business Correspondent) and provide a unique aadhaar card number. To authenticate transactions, the customer has to scan fingerprints. If transaction details are accurate, transactions will take place and you will get cash in minutes using this amazing service.
In urban cities it's very easy to withdrawal money because we have banks and ATMs near us. But If we think about villages where no bank or ATMs are available. At this situation, this is a very great service.
Suppose a scenario, in the village an old man needs money to buy seeds for his field. Before AEPS service, people have to visit nearby urban areas to withdrawal money but now he can get money easily from his bank account by visiting the nearby digital stores.
Micro ATM is Revolution in Digital Payment Path
Micro ATM is a compact form of ATMs that NPCI started to provide banking service through debit cards. But why was micro ATM invented, when AEPS was working?
Actually, there are 3 reasons behind this.
There are many states in India where aadhaar card doesn't use
Old people has lost their fingerprint due to this sometime biometric machine doesn't allows finger prints
In case If anyone doesn't carry aadhaar card, he can use banking through micro ATM
Service, commission everything in micro ATM is quote similar to AEPS service. But in AEPS service transactions perform through aadhaar card number and authenticate with fingerprint, in micro ATM transactions perform through debit cards and authenticate with PIN numbers.
Today millions of shopkeepers are also using micro ATM to accept payment. This is the reason micro ATM is a revolution in the path of the digital era.
Best thing about micro ATM is, it is a compact, low maintenance device and easy to carry with fast and secure banking solutions.
UPI Collection Leads Easily Payment Collection Cashless
Another service of AEPS is used to collect payments by shopkeepers. A business correspondent can accept payment from customers by using this service. To accept payment business correspondents generate a UPI address or QR code for that payment and customers can pay using any third-party payment application.
This is another and latest payment method that is launched by AEPS. Positive is here business correspondents can earn commission on each transaction or accepting payment. If we talk about a limit, the business correspondents can accept about 1000 rupees through one UPI ID and can earn a commission.
Aadhaar Pay Allows up to 50K Cash Withdrawal Facility Without Going Bank
AEPS transaction limit is 10,000 from one bank account. But in the case when anyone need more than 10K?
To resolve this problem NPCI launched another additional service with AEPS, which is aadhaar pay. By using aadhaar pay service, a bank customer can withdrawal up to 50K from bank account.
NPCI is continuously working on the development of the AEPS service. This is the reason, AEPS has got so popular in India.
Express Payout Allows Fund Transfer Service at Lowest Surcharge
Transferring funds from one bank account to another bank account using a core banking solution is quite expensive. You have to pay almost 14.50 rupees to transfer 5000.
But by using AEPS express payout service, you can transfer up to 50K in just 10 rupees.
So it is very beneficial for customers as well as service providers.
Along with this, this service allows business correspondents to take real-time settlement 24*7 from aeps wallet to bank account.
In short we can say that these are all the points that is the backbone of this service.
Have you got it known why AEPS service is so popular in India and why its transaction graph is growing so fast.
Conclusion
So here we learn all handy features of aeps service that leads it so popular and most used payment system in India.
This is the reason how AEPS is encouraging a digital society in India.
Along with supporting digital India, AEPS is generating the biggest employment opportunity in India. Now anyone can start their own AEPS business at their shop or small office with a mobile phone and internet and can make it a handsome source of Income.
Do you want to learn more about the AEPS business?
Visit my blog or apply for a free live demo now.
4,383 total views, 1 views today