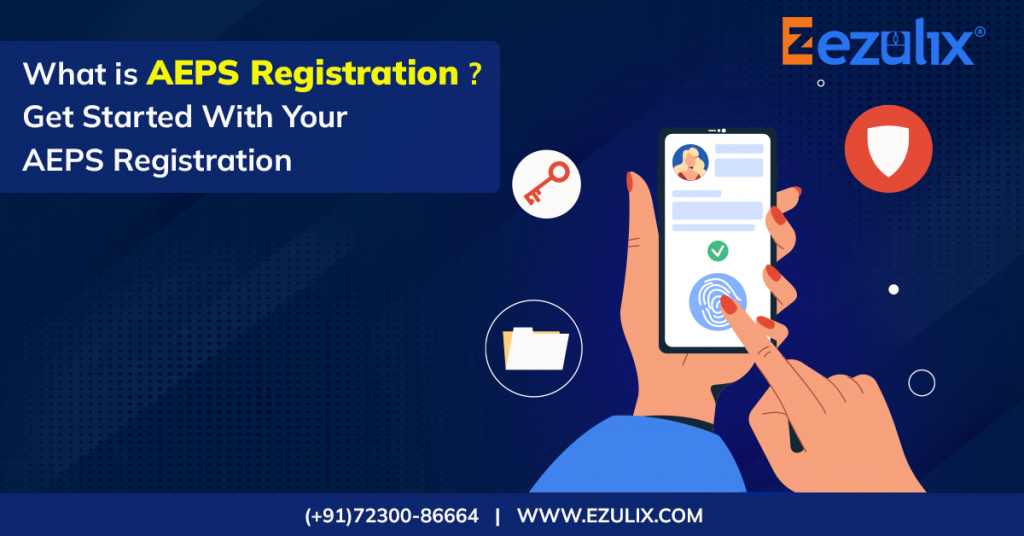 The inability of banking and financial services to reach the villages in India was the biggest obstacle to the country's progress. As a result, it was unable to deposit a large sum of money in the banking system. Bank In such a case, the Reserve of India gave NPCI the go-ahead to develop a system that can offer financial services in those regions of India where there aren't any or only very limited ones. According to the Reserve Bank's directives, the NPCI launched the AEPS service. Aadhaar registration is used in AEPS, which is a safe and practical means to carry out financial transactions. It is a government-led effort that dispenses paper documents and signatures by allowing users to complete transactions using their Aadhaar number and biometric identity. The AEPS program is a great way to advance financial inclusion and provide India's unbanked population with more power. Using micro-ATMs or banking correspondents, enables customers to carry out banking operations such as cash withdrawals, deposits, balance inquiries, fund transfers, and more.
What is the AEPS Registration?
AEPS online registration is the procedure for signing up for AEPS services, which enables people to use their Aadhar numbers to conduct a variety of financial operations through their bank accounts, including cash withdrawals, balance queries, fund transfers, and more. Aadhaar numbers, bank account information, and other necessary facts must be provided to complete the AEPS registration process, which normally entails going to the closest bank branch or business correspondent. Individuals can make transactions using the AEPS system using their Aadhaar number and fingerprint authentication once their AEPS registration is complete.
This approach makes it possible for those without bank accounts or access to traditional banking services to use financial services by using Aadhaar authentication. Without the use of a physical debit or credit card, AEPS registration is an easy and practical solution for people to access financial services and execute transactions using their Aadhaar number and fingerprint authentication.
How to Start with AEPS Registration?
Here is a thorough guide that will walk you through the AEPS registration procedure step-by-step if you want to get started with it:
Step 1: Choose a Bank or Institution
Selecting a bank or other organization that offers AEPS services is the first step in the AEPS registration process. AEPS services are currently provided by a number of institutions, including SBI, HDFC, ICICI, Axis Bank, and more. To learn more about these banks' AEPS services, check out their official websites or go to the one that is closest to you.
Step 2: Complete KYC Formalities
The next stage is to finish the KYC procedures, which entail confirming your identification and evidence of address. To finish the KYC process, you must present your PAN card, Aadhaar card, and other necessary papers. Your documentation and biometric data will be checked by the bank or organization before your AEPS account is activated.
Step 3: Obtain a Micro-ATM or Banking Correspondent Device
You need a micro-ATM or banking correspondent device to utilize AEPS services. These gadgets are offered by financial institutions or banks, and you may get hold of them by visiting their main website or local branch.
Step 4: Install the AEPS Application
You must install the AEPS application after acquiring a micro-ATM or banking correspondent device. A mobile application is offered by the majority of banks, which may be downloaded via their official website or app store. You must log in using your credentials after installing the application.
Step 5: Start Transacting
You are prepared to begin using AEPS for transactions once you have finished the aforementioned procedures. You can carry out a number of banking operations, such as withdrawals of cash, deposits, balance checks, fund transfers, and more. Must enter the customer's Aadhaar number and authenticate it using biometrics in order to start a transaction.
The AEPS registration process is quick and uncomplicated, and it may be finished in a few days. It is a practical approach to carrying out financial transactions without requiring paper papers or physical signatures. You can take advantage of a number of banking services and support the government's effort to promote financial inclusion by signing up for AEPS.
Benefits of AEPS Registration for Your Startup
Registering for AEPS can offer several benefits to startups, including:
Simple access to financial services: AEPS makes it simple and affordable for entrepreneurs to use basic banking services like cash deposits, withdrawals, and balance inquiries.
Government support: The Indian government supports AEPS, giving firms who use the platform some level of credibility and trust.
Economical: AEPS transactions are considerably inexpensive when compared to conventional banking transactions, which makes them a great option for companies with tight resources.
Expanded customer base: AEPS can assist startups in reaching a larger audience, especially in rural areas where access to traditional banking services may be constrained.
Increased security: AEPS employs biometric authentication to validate transactions, lowering the possibility of fraud and adding an additional layer of security for companies.
Improved customer convenience: Customers may now complete transactions using their Aadhaar cards instead of carrying cash or other forms of payment thanks to AEPS.
Conclusion
Although the AEPS agent registration procedure may appear to be difficult, the majority of service providers will be there for you at every stage. Simply get in touch with the AEPS portal service provider or an API provider like Ezulix Software, and you may serve agents with the greatest services possible to become the best AEPS portal for admin.
To experience the best Aeps portal services, request a Free Demo right now.
1,103 total views, 1 views today