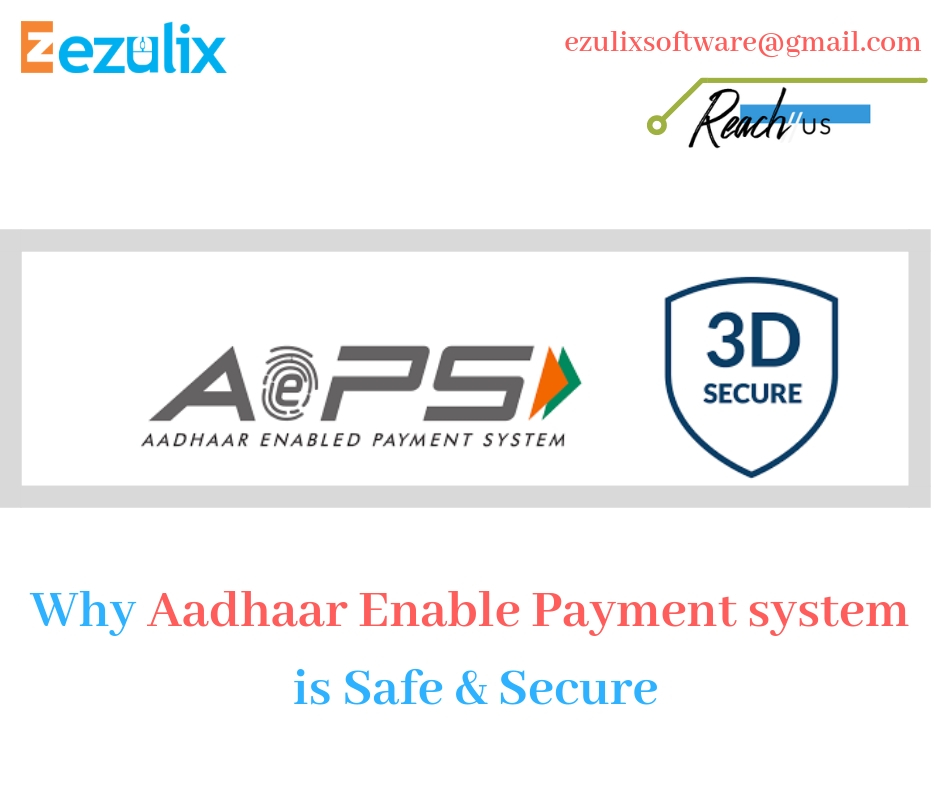 Aadhaar Enabled Payment System (AEPS) Service
Aadhaar enabled payment system (AEPS) is most popular mini banking service over the last few years. This service solved most of the banking service problems. Through AEPS service we can transfer funds, check bank balance and get the mini statement. In short we can say that this is the service through which we can perform most of the basic financial actions without going bank or ATM.
Why Aadhaar Enabled Payment System is Safe and Secure
The biggest reason behind the success of aadhaar payment system (AEPS) is its security feature. Yes. This is the most secure system for any type of banking action.  this strength makes it most reliable system to use without any fear of loses.
But ever you think why it is so secure?
I tell you briefly about this topic, its start from initial days of its invention. As we now Aadhaar enabled payment solution (AEPS) based on individuals aadhaar number. Indian government link all the bank accounts to individuals aadhaar number. Now if anyone want to do any financial action through aadhaar enabled payment service, he have to go to any shop and use his aadhaar number and his thumb impression which is the most unique thing in the world, which makes this service very safe.
Along this there are many security features of aadhaar enabled payment system which are following-
It has log in and log out system
Individual registration system, everyone has to register to use this service means everyone has their unique ID
3D code verification and OTP system integration
Maintenance of MAC and IP based security
Integration Captcha in aadhaar enabled payment app
Secure payment gateway by integrating API
So basically these are top security features of aadhaar system which makes it safe and secure to use. Ezulix software is the best AePS software provider company in India with AePS API.
What are the Benefits of Aadhaar Enabled Payment System
If I talk about the benefits of aadhaar enable payment system, it would be a very wide topic so here I will talk about only top benefits of aadhaar enabled payment system. First of all if I come to basic benefits its facilitates us with basic banking financial actions like funds transfer, cash deposit, balance inquiry and you can also get complete mini statement of your account.
Along this biggest thing is that you have no need to find any bank or ATM machine nearby you. Yes, this is the unique features or we can say biggest benefit of it. You can perform anyone of financial action from anywhere, you need only your aadhaar number and thumb impression through mini thumb scanner with is integrated with AEPS application.
Conclusion
So here I wrap up this topic here. These are top security features and benefits of aadhaar based payment system (AEPS) which makes is safe and secure to use. You can use this service to run properly your business by solving some financial actions. Most of the businesses are adopting this service and getting benefits. Keep in touch for more interesting blogs.
Like and Follow Us on Facebook
Like and Follow Us on Twitter
4,542 total views, 3 views today