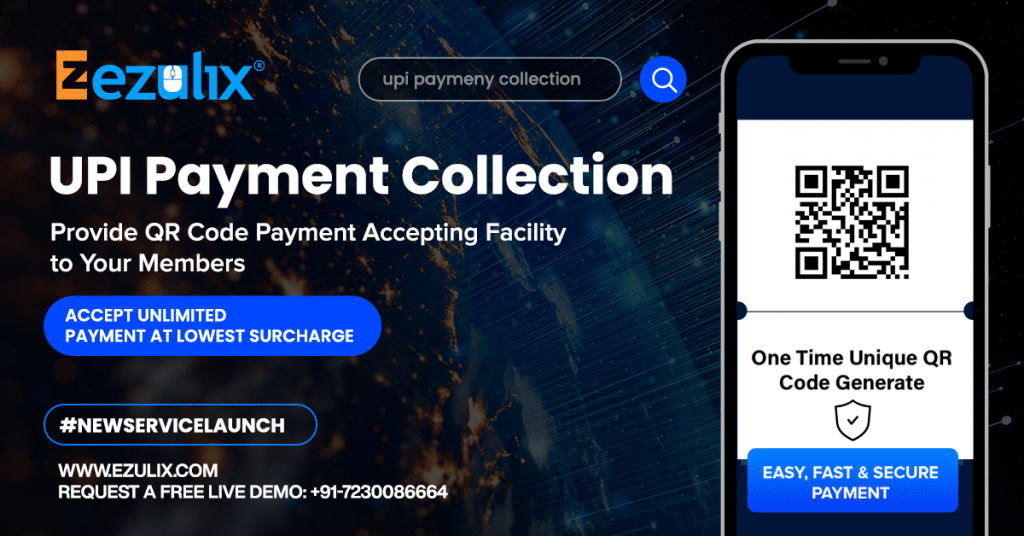 The role of technology in finance is helping people for easy, fast and secure banking. Now people are using mobile banking for processing transactions. In true manner now India is going ahead towards cashless society. In the path of digital India, UPI payment collection was another biggest achievement.
So If you belong to the fintech industry and working as an admin then this article is very beneficial for you.
Here I will explain to you, how you can provide your own brand QR code to your members and can accept payment like PayTm, PhonePe, GooglePay etc.
Along with these big giants, you can also provide your own brand QR code facility to your members and can directly allow customers to pay through UPI address or QR code.
This will also help you to expand your fintech services and brand value in the market.
Is it exciting?
So without wasting time, I come to the point.
What is UPI Payment Collection Service?
UPI full form is a unified payment interface. This is the latest mode of accepting payment in India. UPI allows customers to pay into beneficiary account by multiple bank accounts in a single application. In short, by using UPI, you don't have to switch on various bank mobile applications; you can integrate all banks in a single UPI and can pay.
To make an easy, fast and secure payment accepting facility Ezulix has developed a unique UPI payment collection service.
By using this UPI payment collection service, members can generate their own unique QR code and can paste it on shop.
Customers can directly pay using this UPI address or QR code. This payment directly comes in AEPS wallet that you can further transfer to either main wallet, or bank or can use as money transfer through express payout.
Difference Between UPI PoS and UPI Payment Collection?
| | |
| --- | --- |
| UPI Pos (UPI Collection) | UPI Payment Collection |
| You can accept 1000 rupees par account. | You can accept an unlimited amount. |
| Earn commission on every transaction. | Pay surcharge for each transaction. (Lowest) |
| You have to generate a new QR code for every transaction. | Single QR code use for accepting payment. |
So these are a few key differences between UPI collection and UPI payment collection service. As a member, you can accept payments using UPI PoS (UPI Collection) under 1000 rupees whereas for more than 1000 rupees you can use UPI payment collection service.
Benefits of Ezulix UPI Collection Service
Accept payment seamlessly
Highly secured and fast payment
Accept all bank payments
24*7 active
100% success ratio
Accept payment at lowest surcharge
Boost your brand value and customer base
More service, more profit
No need of bank account no. and IFSC code
Unique Identity ID for every members
Lifetime free technical support
We provide you manual training to use it
So these are all the benefits of using the UPI payment collection service.
Conclusion
So here we learned, how you can add-on one more beneficial service into your b2b admin portal and can attract more customers.
Ezulix software is a leading fintech solution provider company in India over the last few years. We have a huge team of professionals who are experts in developing innovative, useful fintech solutions based on cutting edge technology.
For our existing clients, this service will be activated soon free of cost. While If you are new and want to enter in this fintech industry, we are welcoming you with our fully customized, highly secured standard b2b admin portal that allows you to offer all fintech services and earn the highest profit in the market.
For more details visit my website or apply for a free live demo.
5,069 total views, 7 views today