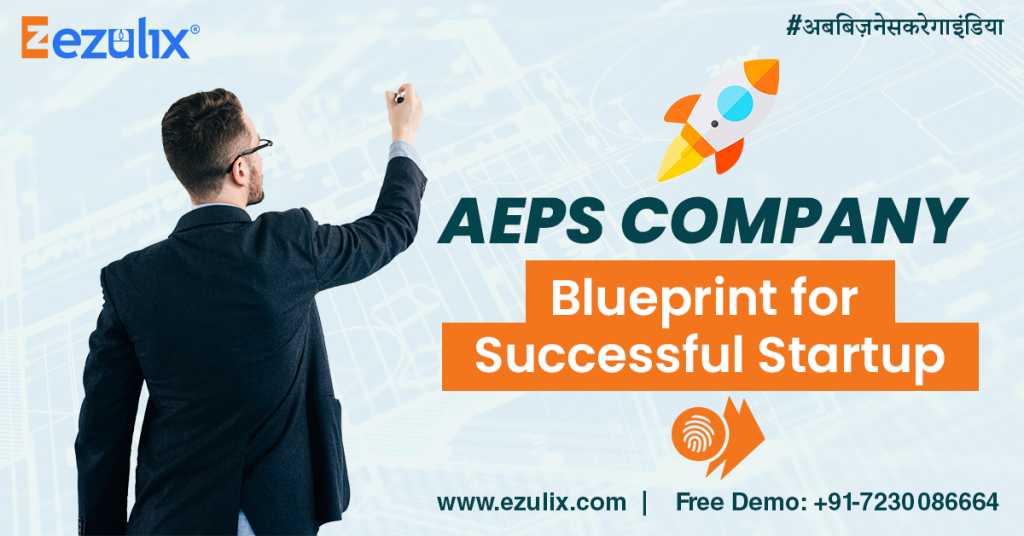 Our country is moving towards digitalization and AEPS is a big player in the path of it. In this article, I will explain you the detailed blueprint of starting an AEPS company.
Yes, here we will discuss all the required steps to start your own brand digital business. So without wasting time, I come to the point.
Overview of AEPS
AEPS full form is Aadhaar enabled payment system. It is also known as Aadhaar banking system because it is based on Aadhaar authentication. A member whose Aadhaar card is linked with a bank account can use this system and perform banking transactions hustle-free.
The vision behind launching the AEPS service is to penetrate banking in underprivileged areas of India where banks and ATMs are not available. Installing banks and ATM was a very expensive process, that's why NPCI started AEPS service that is a comparatively very cost-effective method.
AEPS is a central regulatory system that is supported by all banks under NPCI. To explore this system, NPCI designed this model in a manner where anybody can provide banking services and in-return bank provide them commission.
NPCI planned that any retailer, Kirana shop or emitra can provide this service to customers. This master plan worked and today AEPS not only offering AEPS service all over India but also generating millions of business opportunities.
In this article, here we will discuss how anyone who has mobile and internet can start an AEPS Company.
Blueprint to Start AEPS Company
Here we will discuss all required points in brief that you must go through to start AEPS company. In the next block, we will explain all points. Ok.
Find Out Best AEPS Software Developer
Get Complete Demo of AEPS Software
Reach to a Final Decision After Market Research
Choose Domain Name for Business
Complete All Legal Formalities
Choose Attractive Design for Software Layout
Get Complete Manual training
Create Packages for Your Members
Create Members
Earn Commission
So these are all important points through which you have to go in the path of starting your own brand AEPS company.
Now we will discuss all points in detail. If you have any queries, you can ask in a comment. Ok.
So let's start.
Find Out Best AEPS Software Developer
So this is the first and most important point that can also affect business success. This is the reason you must take this step carefully and smartly.
Choosing the best AEPS software developer is really a hard task. But don't worry, I will help you in this.
Always remember, whenever we have to find out any online, Google Baba help us.
So go to Google.Com and find out the best AEPS software development company in India and you will get 10 results on the first page.
Wrote done all 10 results and visit their website, check their reviews and ask to their clients for their services.
If you don't get anything, just call to them and book for demo.
Get Complete Demo of AEPS Software
Here we are on the second step. Just ask them for a free demo.
This demo will help you to understand their product, features and you will also rely how comfortable you are will their system.
Take demo properly this will help you to reach on a decision.
Reach to a Final Decision after Market Research
After going through all demo's, you can reach to a decision. Just choose the top 3 companies, whose system you like the most.
Now just go to the market and research about them. You can also ask them for their client's details that will help you to understand about them, their services.
Are you getting me?
Because a person can tell you best about service, who is using their service.
This step will help you to choose the best AEPS service provider for your business.
Choose Domain Name for Business
Now it's time to choose your business name. This is the name that will represent your brand so must choose carefully.
After choosing the name, you must go on GoDaddy or any other domain name service provider company to book your brand name.
If you are not comfortable processing this, you can also request your service provider to do it for you.
Complete All Legal Formalities
If you are doing business in India, you have to go through a few legal documentation that also helps you whenever you got any problem in business.
So I will suggest you, must have all legal documents related to businesses that are following.
GST Number
TIN Number
Company Name Registration
For this step, you can hire any CA who can do all work for you. If you don't aware about this, you can take the help of your service provider.
Choose Attractive Design for Software Layout
So we have booked our business name, completed all required documentation, now you just have to focus only on one thing that is your software layout DESIGN.
I will suggest you, spend some time on research and find out few designs that is better to your competitor.
Or you can also demand to your service provider to provide you a unique design.
Get Complete Manual Training
Your AEPS software is Ready Now.
At this step, you and your team must take a manual training of software so that you can understand all services, features, and how to start AEPS service, how to add new members, how to create packages and where you can check commission.
In manual training, you will learn everything that I have explained in the above paragraph.
Create Packages for Your Members
Now your business is all set.
First step that you go through is software setting. In a software setting, you will fix all parameters based on your business strategy.
Just create member packages based on your business strategy that how much commission you want to contribute in your members.
You can create different packages based on state head, master distributor, distributor and retailer. You can also set fees If you want to take on each Id.
Create Member and Earn Commission
Now you are in the market. Plan your business strategy and create members. You can create unlimited members all over India and can offer all AEPS services.
Whenever any member provides banking service to the customer, you will get a commission on banking transactions and this commission to distribute to you and your downline.
This commission distribution is only regulating by Admin.
So these are all steps through which anyone can start AEPS business and can earn a commission.
Conclusion
I hope this article will help you to start your own AEPS business in a systematic way. If you have any query comment us or request for a free live demo.
If you are still confused about the first 3 points then I can help you about best AEPS software provider. I would like to suggest you to choose Ezulix Software as the best AEPS service Provider Company with 500+ trusted active portals and 1M active member all over India.
For more details about AEPS software features, request a free live demo.
15,274 total views, 3 views today